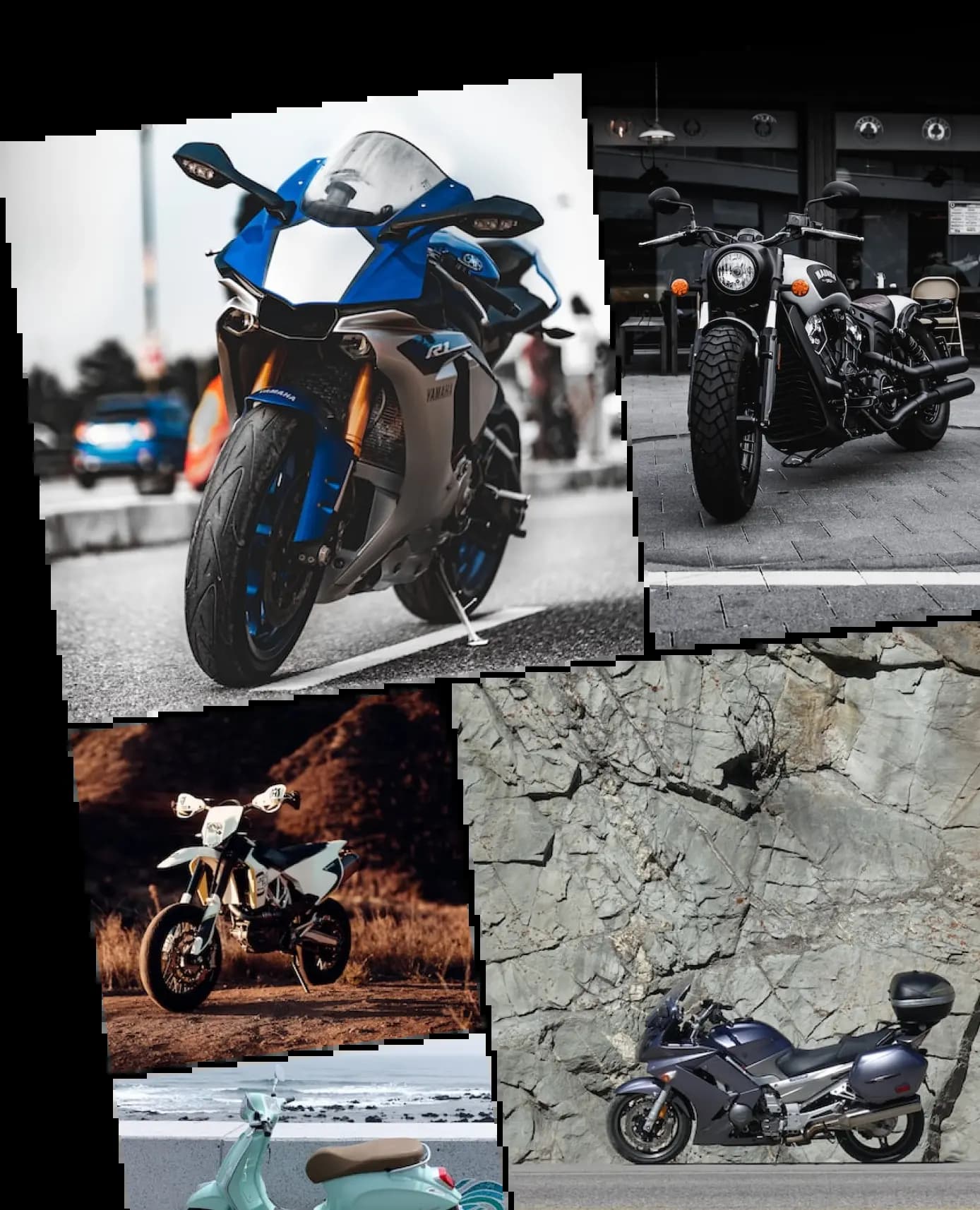 Motorcycle Shipping - Get Instant Quotes & Book Your Transport
Motorcycle Shipping: Best Companies & Service Providers
Are you looking to ship your motorcycle safely and efficiently? Look no further! Motorcycle shipping services provide the perfect solution for transporting your precious two-wheeler from one location to another. Entrusting your bike to experienced motorcycle shippers ensures that it reaches its destination without a scratch.
There are many reasons why you may need to transport your motorcycle — you could be planning a cross-country trip to South Dakota this summer, excited to meet up with 500,000 fellow bikers at Sturgis' Motorcycle Rally. Or, you've finally set eyes on the cruiser of your dreams, but the best price is at a dealer six states away. In the event you want to sell your bike for something new, you might be in need of a delivery service to ship it off to its new owner.
Whichever the case, you want to know your ride is in good hands. Sifting through motorcycle shipping options can be daunting, and the prices vary on so many different aspects. But it doesn't have to be overwhelming!
Just like every bike is customizable and tailored to your personality, your bike-hauling journey can be too. CitizenShipper is a shipping platform that specializes in hard-to-ship items. The CitizenShipper marketplace connects you with someone to match your needs — a professional, reliable and affordable transporter for your motorcycle. Every transporter is vetted and background checked for extra peace of mind.
Benefits of Professional Motorcycle Shipping Services:
Opting for professional motorcycle transport services offers a multitude of benefits. From ensuring the safe and secure transportation of your prized possession to saving you time and effort, these services provide convenience and peace of mind. They often come with insurance coverage to protect against any potential damages that may occur during transit.
Ensures Safe and Secure Transportation
One of the primary advantages of professional motorcycle shipping services is the assurance of safe and secure transportation for your bike. These companies specialize in handling motorcycles, employing experienced professionals who understand the intricacies involved in transporting them. They have the necessary equipment, such as specialized trailers or crates, to securely load and transport your motorcycle without risking any damage.
During transit, your bike will be protected from road hazards, adverse weather conditions, and other potential risks that could arise if you were to self-ship. Furthermore, professional shipping services often employ advanced tracking systems that allow you to monitor the progress of your motorcycle throughout its journey.
Saves Time and Effort
Opting for professional motorcycle shipping can save you valuable time and effort compared to attempting self-shipping. Coordinating all aspects of transportation can be a complex process involving logistics, paperwork, packaging materials, loading/unloading procedures, and more. By entrusting this responsibility to experts in the field, you can focus on other important tasks while leaving the hassle of shipping in capable hands.
Professional motorcycle transport services handle all aspects of shipping efficiently and effectively. They are well-versed in navigating through various regulations associated with interstate or international transportation requirements. This ensures a smooth process without unnecessary delays or complications.
Table of Contents:
The Motorcycle Shipping Process
How to ship a motorcycle across the country?
Tips for preparation and choosing the right shipping methods
How Much Does It Cost To Ship A Motorcycle?
What is the best motorcycle shipping company?
Understanding the Motorcycle Shipping Process
There are various methods available for shipping motorcycles. From open trailers to door-to-door service, you have options that cater to your specific needs. Whether you need domestic or international shipping, reliable motorcycle transport services can handle it all.
How long does it take to ship a motorcycle?
Shipping a motorcycle involves various factors that can affect the duration of the process. Factors such as distance, weather conditions, and the chosen shipping method all play a role in determining how long it will take for your beloved bike to reach its destination.
Domestic Shipments within the Same Country
You can generally expect your motorcycle to arrive within 1 to 2 weeks. However, this timeframe is not set in stone and may vary depending on several factors.
Distance Matters
The distance between the pickup location and the delivery destination is one of the primary factors that influence shipping time. Naturally, longer distances require more time for transportation. For example, if you're shipping a motorcycle from New York City to Los Angeles, it will likely take longer than if you were transporting it from New York City to Boston.
Weather Conditions Can Impact Shipping Time
Another factor that can affect shipping time is weather conditions. Inclement weather such as heavy rain or snowstorms can delay shipments as it may not be safe or feasible for carriers to transport motorcycles under such circumstances. It's important to keep in mind that unexpected weather events can cause delays beyond anyone's control.
Chosen Shipping Method
The shipping method you select also plays a significant role in determining how long it takes for your motorcycle to be delivered. Here are some common options:
Open Carrier: This is often the most affordable option but exposes your motorcycle to external elements during transit.
Enclosed Carrier: If you're concerned about protecting your bike from potential damage caused by external elements, an enclosed carrier provides added protection at a higher cost.
Expedited Shipping: If time is of the essence and you need your motorcycle delivered quickly, expedited shipping services are available at an additional cost.
It's worth noting that while expedited shipping may reduce transit time, it's essential to consider the availability of carriers and their schedules.
Document the Condition of Your Motorcycle
Prior to shipping, document any dings, scrapes or other damage to your motorcycle, no matter how big or small. Take pictures of your bike from several angles with closeups of specific areas. If you forget this step, your transporter may not be held accountable for damages caused once it's loaded up and hauled away. Additionally, photographic evidence is necessary if you file an insurance claim for damages during transport.
Choose the Ideal Method of Transport
Another main consideration of motorcycle transport — door-to-door vs. terminal shipping.
Door-to-Door Motorcycle Shipping
While door-to-door motorcycle shipping adds a slight cost, it yields great benefits. Once your bike is ready to go, your transporter will come directly to where your motorcycle is stored to load it up. Once all the equipment is secured, the paperwork is checked and the transporter is ready to take off, they head directly to your specified drop-off location.
Terminal-to-Terminal Motorcycle Shipping
Terminal-to-terminal motorcycle shipping, on the other hand, can be more affordable but lacks the conveniences of door-to-door shipping. The transport company will specify a location and time for you to drop off your motorcycle. The shipping company will find a terminal as close to your location as possible. Once it's picked up it will be relocated to another terminal to await shipping day.
There are two downsides to this option. If the motorcycle in transport is not in running condition, you will need to find a way to haul it to the terminal location using your own trailer. Terminal shipping may also take longer because there are more stops along the way instead of the direct-route approach of door-to-door shipping.
Select a Transporter That Suits Your Needs
Every bike is unique, from the style, to the shape, to the size, so finding a transporter that's able to tailor their services to your needs — whether you ride a dirt bike, a moped or chopper — is an essential part of the process. Their transport services should also reflect the time frame you have in mind, the budget you've set aside for the shipment, and the experience needed to utilize shipping equipment.
Communicate with Your Transporter
If you're at all apprehensive about aspects of your bike's shipping journey, your transporter should be happy to answer any questions you have. This will leave no room for confusion or concern down the line. Consider what's important to you:
How much experience does the transporter have hauling motorcycles?
What equipment does the transporter provide with their services?
Does the transporter offer door-to-door services?
Is the transporter willing to negotiate their price?
What type of paperwork does the transporter require?
How long will the transportation take?
CitizenShipper provides an internal messaging system where you can communicate directly with prospective transporters before, during and after booking. Additionally, the messaging system is helpful for getting updates while en route — though you can also arrange for mobile phone updates once you've booked the transporter.
If there are further questions or concerns that the transporter can't answer, CitizenShipper will always be available to lend a hand. CitizenShipper's world-class customer support team responds 324% faster than the industry average, so you won't be left hanging.
How To Ship a Motorcycle Across the Country?
Shipping a motorcycle across the country can be a convenient and efficient way to transport your beloved ride without having to endure long hours on the road. Whether you're relocating or selling your motorcycle, choosing the right shipping method is crucial.
Choose between open or enclosed transport options
The first decision you'll need to make is whether you prefer open or enclosed transport for your motorcycle. Open transport involves shipping your bike on an open trailer, exposing it to the elements during transit. On the other hand, enclosed transport provides protection from weather conditions and potential road debris.
Open transport: This option is more budget-friendly and suitable for motorcycles that can handle exposure to wind, rain, and dust.
Enclosed transport: If you have a high-value or delicate motorcycle, enclosed transport ensures maximum protection throughout the journey.
Consider your preferences and budget when deciding which option works best for you.
Coordinate with the shipping company
Once you've chosen your preferred shipping method, it's time to coordinate with the shipping company. This involves providing them with necessary details such as pickup and delivery locations, desired dates, and any additional requirements specific to your situation.
Pickup location: Arrange for the motorcycle to be picked up from its current location in California.
Delivery location: Specify where you want your bike delivered across the country.
Dates: Discuss suitable dates for pickup and delivery that align with your schedule.
Additional requirements: Inform the shipping company if there are any special instructions or considerations they need to be aware of during transportation.
By communicating clearly with the shipping company, you can ensure a smooth process from start to finish.
Prepare your motorcycle for shipment
Before handing over your motorcycle for shipping, take some time to prepare it properly. This will help minimize any potential damage during transit.
Clean your bike: Give your motorcycle a thorough clean to remove any dirt or debris. This will allow you to inspect it more easily before and after transportation.
Document existing damage: Take detailed photographs of your bike from various angles, noting any pre-existing scratches, dents, or other cosmetic issues. This documentation will serve as evidence in case of any disputes regarding damage during transit.
Remove personal belongings: Empty out any personal items from the motorcycle, including saddlebags, helmets, and accessories. These items can become loose during transportation and may cause damage to your bike or go missing.
By following these steps, you'll be well-prepared for shipping your motorcycle across the country.
Shipping your motorcycle across country doesn't have to be a daunting task. By choosing the right transport option based on your preferences and budget, coordinating with the shipping company effectively, and properly preparing your bike for shipment, you can ensure a hassle-free experience. So go ahead and embark on your cross-country adventure or sale with peace of mind knowing that your motorcycle is in good hands!
Documents Needed to Transport your Motorcycle.
Though your transporter will handle the majority of the logistics to transport your bike, motorcycle shipping companies will likely require certain paperwork and original documents for your bike. These may include the insurance information, registration or proof of ownership. To assure smooth pick-up and drop-off, gather all the relevant documents you have about your motorcycle before transport day.
If you are shipping your motorcycle for permanent use in another state, research local laws to ensure your bike is up to legal standards before riding it. For example, according to the California State DMV, If you plan to use your motorcycle off public roads and highways in California, you must register it as an off-highway vehicle (OHV). If you plan to store your motorcycle and do not wish to operate it during the next renewal year, you should apply for the Planned Non-Operation (PNO) (REG 102) of your motorcycle.
For over a decade, we've been connecting customers with motorcycle transporters to rave reviews.
Great service allowing people to pick and choose the transport services they need that best suites their situation. Highly recommend Citizenshipper.
Very fast quotes! I've always had a great experience using citizenshipper transport service!
We worked with Michael Combs for our shipment and he was SUPER helpful every step of the way, did a GREAT job for us, was VERY communicative, and even our customer that Michael delivered our shipment to commented on how great it was to work with Michael on his end of the transaction, as well. We would certainly recommend working with Michael and we will again, too, when we have another shipping need come up!
Fair pricing. Great number of opportunities. Very happy with the service.
Motorcycle Transport Options: Can You Get a Motorcycle Shipped To Your House?
Yes, most professional motorcycle shipping companies offer door-to-door service where they pick up your bike from its current location and deliver it directly to your desired destination.
If you're wondering whether you can get a motorcycle shipped right to your doorstep, the answer is a resounding yes! Thanks to the services provided by reliable motorcycle shipping companies, transporting your beloved two-wheeler has never been easier. With their convenient door-to-door service, they take care of all the logistics involved in getting your motorcycle from point A to point B.
Most shipping companies offer two methods of motorcycle shipping: open or enclosed transport. The best type of trailer for your bike will be determined by several factors, such as budget, the weather during transport and the size and weight of your motorcycle.
Open Transport
Open motorcycle transport involves securing your motorcycle onto a trailer that doesn't have a cover. There are several benefits to open trailers — they're easy and convenient to use, typically less expensive and come in a variety of sizes. However, an open trailer can leave your motorcycle vulnerable to adverse weather conditions or debris, grit and dust that's kicked up from the towing vehicle and other vehicles on the road.
Loose straps, movement during wide turns and rough terrain are other contenders for damage to your bike. Although these are rightful concerns, taking extra precautions and double-checking the bike is secure can alleviate the uneasiness of open trailers. After all, this type of transport is common for a reason. Millions of people transport their motorcycles nationwide on open trailers per year.
Enclosed Transport
As the opposite option of open transport, enclosed motorcycle trailers have the advantage of being covered. Enclosed transport provides a more secure way of hauling a motorcycle because your bike will be contained inside, protected from the elements during transport. An enclosed motorcycle trailer also keeps your bike safe and out of sight while the vehicle is parked for pit stops. During long-distance transport, overnight stays might be necessary. With an enclosed motorcycle trailer, you have extra peace of mind knowing your prized possession is locked up while outside. Enclosed motorcycle trailers come in varying sizes and materials and may have other features like side doors and ramps.
Some bikers choose to crate-ship their motorcycle, closing it up in a metal or wooden container. While crates can be harder to load up, requiring a forklift or other loading equipment, they add extra protection and offer space to store spare parts and accessories in a compact manner. Storing these attachments is not recommended for open transport methods.
Another downside to crate shipping is the additional cost a transporter might add for the crate, typically ranging from $200-$400. Some people choose to build their own crate, but it will likely also come out to this amount, so it's dependent on the individual's preference.
Door-to-Door or Terminal-to-Terminal Delivery Options
One way to save money on motorcycle transportation is to use a terminal-to-terminal delivery service. This is different from door-to-door service, in which the transporter comes to you, picks up the bike, and delivers it to a specific destination. Instead, you'll take the bike to a terminal where it will be loaded onto the truck and delivered to a second terminal nearby your destination. It's up to you to get the motorcycle from the terminal to its final location.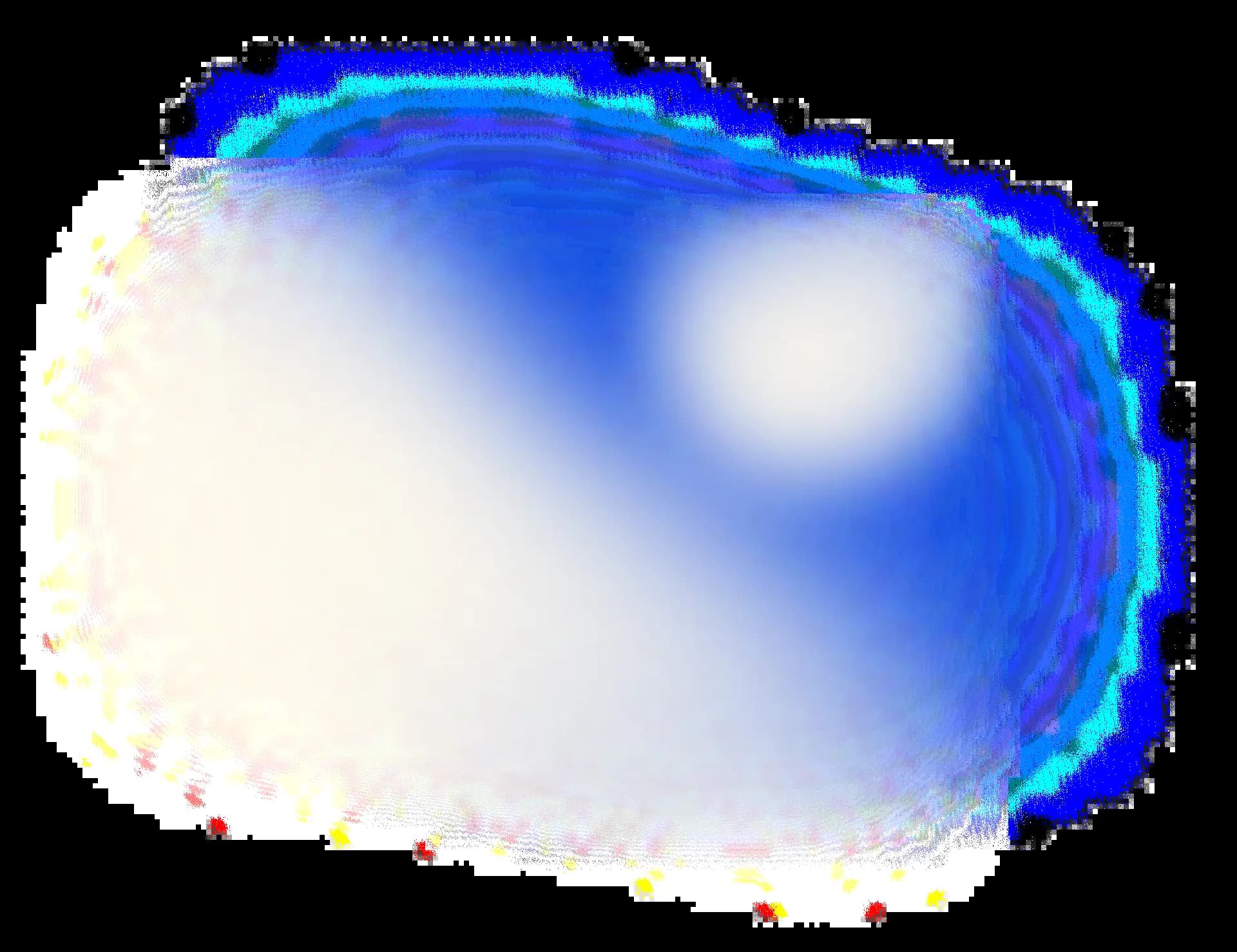 Shipping your motorcycle has never been easier: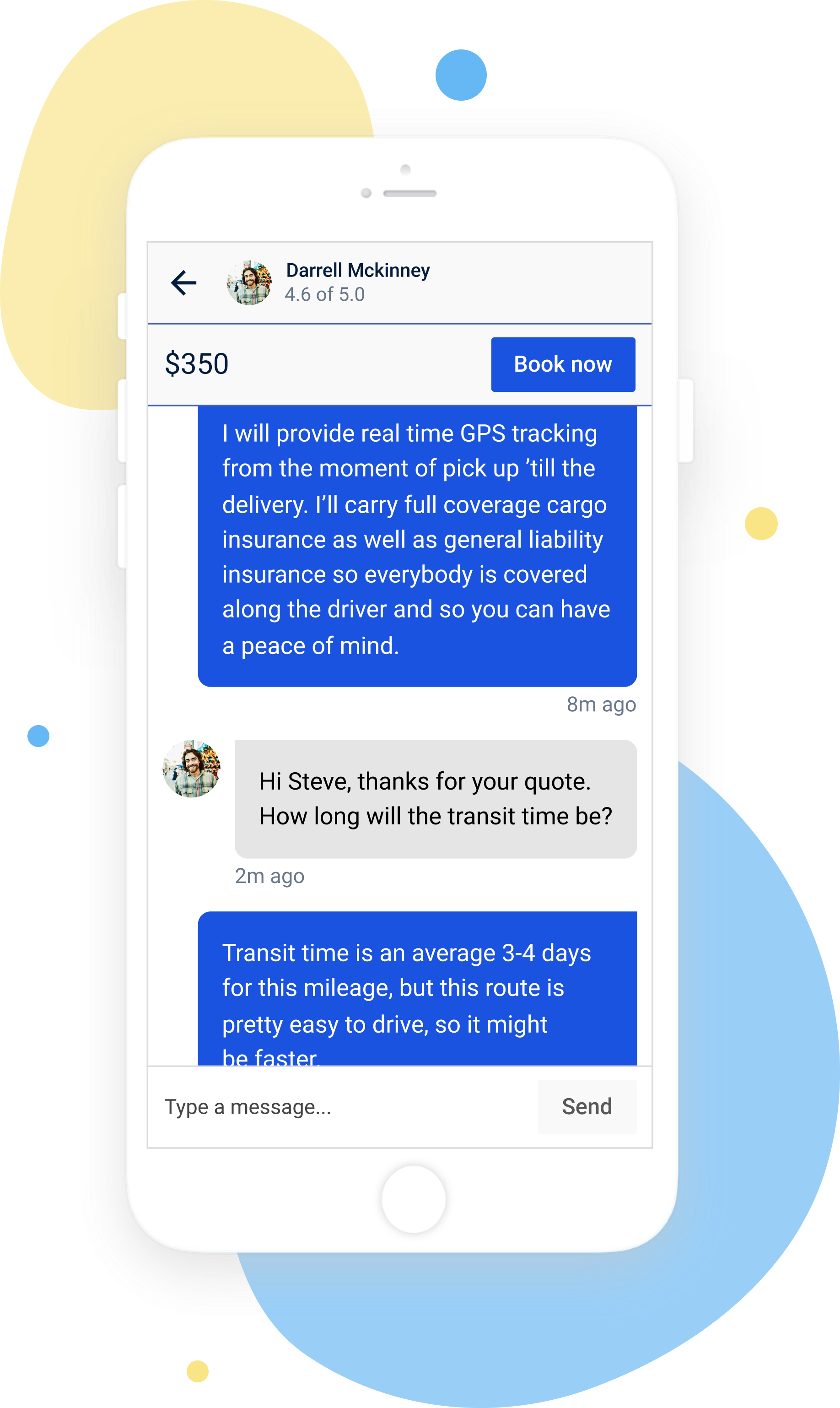 Tips for Preparation and Choosing the Right Shipping Method
Proper preparation and choosing the right shipping method are crucial. Whether you're moving to a new location or selling your bike online, ensuring its safe transportation is essential. Here are some tips to help you prepare your motorcycle and select the best shipping method for your needs. For the safety of your bike and the transporter, there are a few steps you should take to prepare your motorcycle before departure day:
Clean your motorcycle thoroughly before shipping it
Before handing over your beloved motorcycle for shipping, make sure to clean it thoroughly. A clean bike not only looks better but also allows for a more accurate inspection of any existing damage. Wash the exterior, including the frame, tires, and wheels. Remove any accessories that could get damaged during transit. Take pictures of your bike from different angles as proof of its condition before shipping.
Consider factors like distance, budget, and timeframe when selecting a shipping method
Choosing the right shipping method depends on various factors such as distance, budget constraints, and required timeframe. Evaluate these considerations carefully to make an informed decision:
Distance: Determine whether you need domestic or international shipping based on where your bike needs to go.
Budget: Compare different companies' quotes to find an option that fits within your budget. Be mindful of hidden costs or additional fees that may be associated with certain services.
Timeframe: Consider how quickly you need your motorcycle delivered. Some methods offer expedited delivery options at an additional cost.
Compare quotes from different companies to find the best option
To ensure you get the best deal for motorcycle shipping, obtain quotes from multiple companies. This will allow you to compare prices and services offered by each provider. Some popular companies offering motorcycle shipping services include uShip and Easy Auto Ship.
Here are some key points to consider when comparing quotes:
Price: Look beyond just the total cost; consider what specific services are included in each quote.
Delivery options: Check if there are different delivery options available, such as door-to-door or terminal-to-terminal.
Customer service: Research the reputation of each company and read customer reviews to gauge their level of customer satisfaction.
Availability: Ensure that the shipping company can accommodate your desired pickup and delivery dates.
By comparing quotes from different companies, you'll be able to make an informed decision based on cost, quality of service, and customer reviews.
By following these steps, you can significantly minimize the risk of damage to your motorcycle while it is being shipped. Remember, proper crating is essential for ensuring a smooth and worry-free shipping experience.
Other things to consider when preparing your motorcycle for shipping
Check the tire pressure: letting some air out of the tires will keep them loose. When they are too full, the tires will not be able to absorb small impacts, possibly damaging the frame. On the other hand, letting out too much air will deflate the tires, making them susceptible to gradual tears. A good rule of thumb is to reduce the pressure until it becomes soft, but not go any further.

Check the fluid levels: Releasing all fluids, like coolant and engine oil for example,  is a good idea to prevent leakage. The gas tank should not be filled with more than ¼ tank during shipping. Too much gas can create significant safety risks.

Disconnect the battery and any alarm systems that may go off.

To be extra cautious, remove any fragile, loose or detachable parts of your motorcycle that could become dislodged during the transport process. Pack these separately for safekeeping.

How To Crate a Motorcycle for Shipping?

Transporting a motorcycle can be a nerve-wracking experience, but with the right preparation, you can ensure that your prized possession arrives at its destination safely. One of the most effective ways to protect your motorcycle during shipping is by crating it properly.

Gather Necessary Materials

Before you begin, make sure you have all the necessary materials on hand. These include:

Wooden crate: Choose a sturdy wooden crate that is large enough to accommodate your motorcycle.
Padding: Use plenty of padding materials such as foam or bubble wrap to protect your bike from scratches and dings.
Straps: Invest in high-quality straps that are strong and reliable for securing your motorcycle inside the crate.
Tools: Keep essential tools like screwdrivers and wrenches handy for disassembling certain parts of your bike if needed.

Securely Fasten the Motorcycle Inside the Crate

Once you have gathered all the required materials, it's time to securely fasten your motorcycle inside the crate. Follow these steps to ensure it stays in place throughout transportation:

Prepare the crate: Line the bottom of the crate with padding material to create a soft surface for your bike.
Disassemble if necessary: If there are any removable parts that could get damaged during transit, such as mirrors or handlebars, carefully remove them and pack them separately.
Positioning: Place your motorcycle upright in the center of the crate, ensuring it is balanced and stable.
Stabilize with straps: Use straps to secure your bike tightly against anchor points within the crate. Make sure they are snug but not overly tight to avoid causing damage.
Protect fragile areas: Pay extra attention to fragile areas such as headlights or fairings by adding additional padding or wrapping them with protective material.
Prevent movement: Fill any remaining gaps with padding material to prevent your motorcycle from shifting or moving during transportation.
See why our customers love CitizenShipper
How Much Does It Cost To Ship A Motorcycle? Quotes and Factors to Consider
Shipping a motorcycle is much cheaper than shipping a car because it's more compact and easier to haul — but motorcycle shipping costs will vary depending on several factors.
The cheapest motorcycle shipping option may sometimes be of lesser quality, so it's best to consider all the aspects that add up to the rate of shipping your Harley Davidson or Yamaha.
The cost of motorcycle shipping can vary depending on several factors such as the distance of the shipment, the size and weight of the motorcycle, the shipping method chosen, and any additional services or insurance required. On average, motorcycle shipping costs can start from as little as $200 for domestic shipments within the United States. International motorcycle shipping can be more expensive, with costs ranging from $800 to $2,000 or more, depending on the destination and the shipping method chosen. It is important to obtain quotes from different shipping companies and compare their services and prices to find the best option for your specific needs.
Factors Influencing Cost
Distance and Route of the Transport
Shipping companies may base motorcycle shipping costs on the distance of the trip, sometimes calculated on a per-mile basis. The price range typically ranges from $0.45 to $1.25 per mile. However, flat-rate options may also be available.
Size and Weight of the Bike
Larger and heavier bikes may add to motorcycle shipping costs. This is because they can be harder to move and require extra equipment like an oversized trailer, additional tie-downs or other special accommodations to ensure safe transport.
Pick-up and Drop-off Locations
If you live in a densely populated area, there may be more shipping companies to choose from and more transporters available. This will also keep motorcycle shipping costs down because prices will be competitive. If the pick-up or drop-off locations are remote and less traveled, additional costs may be added.
As mentioned before, most motorcycle shipping companies can provide door-to-door services for your convenience or terminal pick-up and drop-off at a location near you.
Type of Transport
The cost of an open trailer can be more affordable, while the benefits of an enclosed trailer may be worth the price. If you're unsure which would be best for you, contact your prospective transporter for a recommendation.
Time of Year
During the months of popular motorcycle rallies, motorcycle shipping rates may surge due to high demand. If you plan on attending an event, compare prospective transporters ahead of time to beat the rush closer to the date.
Additionally, weather conditions may impact the price of the shipment. During adverse weather conditions like snow, traveling on your desired route may be more tricky and require more equipment.
Balancing Cost with Service Quality
While finding affordable motorcycle shipping is important, it's equally crucial to consider service quality when making your decision. Opting for the cheapest option may not always guarantee satisfactory results. Here are some key points to keep in mind:
Research Company Reputation: Look for reviews and feedback from previous customers to assess their reliability and customer satisfaction levels.
Insurance Coverage: Ensure that the company provides adequate insurance coverage for any potential damage or loss during transit.
Delivery Timeframe: Consider how quickly you need your motorcycle delivered and choose a company that can meet your timeline requirements.
Professionalism and Expertise: Evaluate whether the company has experience handling motorcycles specifically, as this can impact the overall quality of service.
By striking a balance between cost and service quality, you can ensure a smooth and hassle-free motorcycle shipping experience.
Obtain Multiple Quotes for Comparison
It's essential to obtain quotes from multiple companies. This allows you to compare costs and find the best deal that suits your budget. By reaching out to different motorcycle shipping providers, you can get an idea of the average cost and determine which company offers the most competitive rates.
What Is The Best Motorcycle Shipping Company? Choosing the Right Motorcycle Shipping Company
There are a few key factors to consider. Whether you're moving across the country or buying a bike from another state, you want to ensure that your valuable possession arrives safely and securely. Here are some guidelines to help you choose the right motorcycle shipping company for your needs.
Reputation, Experience and Customer Reviews
A motorcycle shipper's reviews will tell you what you need to know about the quality of their services. Pay attention to trends in past customer reviews to gather a better picture of the motorcycle shipping company's quality. Are they raving and enthusiastic, or are they disappointed and concerned?
In addition to checking out the motorcycle shipping company's site, look at third-party apps and websites. If the majority of past customers are upset about damaged property or hidden fees, let that be a red flag. If the motorcycle shipping company has no third-party reviews at all, this could be another sign of a scam.
Each motorcycle transporter hired through CitizenShipper has a profile that will reveal the following about their services:
Average rating on a 5-star scale
Number of completed transports and cancellations
Detailed reviews written by past customers
Compare Motorcycle Shipping Costs
Insurance Coverage, Delivery Times and Tracking Options
Be sure to assess the pros and cons of all the prospective motorcycle transporters in front of you before making the final decision. Sometimes an added cost also means benefits and security for your bike beyond what typical transporters offer.
CitizenShipper makes it easy to compare prices and speak with transporters for free, so there's no rush to commit to a service that doesn't feel like the right fit.
Specialization in Motorcycle Shipping
If you want to ensure the highest quality of service, it's advisable to choose a company that specializes in motorcycle shipping. Here's why:
[object Object]0. Expertise: Companies specializing in motorcycle shipping have honed their skills and knowledge specifically for this niche. They understand the unique requirements and challenges involved in transporting motorcycles safely. [object Object]1. Dedicated Equipment: Specialized companies often have dedicated equipment designed specifically for motorcycle transportation, ensuring secure handling and protection during transit. [object Object]2. Handling Care: Motorcycle-specific shipping companies are more likely to handle your bike with the utmost care and attention it deserves. They understand the value riders place on their motorcycles and take extra precautions to avoid any damage during transport.
Avoid Motorcycle Shipping Scams
Shipping scammers are becoming more sophisticated every day, but they leave behind evidence trails. To protect yourself from fraudulent transactions, or the loss of your motorcycle, keep an eye out for key indicators of a fake motorcycle transport company.
Never hire a motorcycle transporter that isn't licensed through the Federal Motor Carrier Safety Administration (FMCSA). The FMCSA is the lead federal government agency responsible for regulating, tracking and providing safety oversight of commercial motor vehicles. All reputable motorcycle shipping companies will be officially licensed with the FMCSA. If your transporter is caught without their proper licenses, their truck may be impounded, along with your bike.
So, how do you check if they're licensed? Motorcycle transporters are required to have an active USDOT number. This ensures that the company complies and adheres to commercial highway regulations, enhancing the safety of the driver and your bike. When you locate the transporter's USDOT number, you can enter it into the FMCSA's electronic record system. This will reveal any information the agency has associated with your transport company. If you cannot find the transport company in this database, this can be a sign the company is fraudulent.
Services Offered by Top Motorcycle Shipping Companies:
Door-to-Door or Terminal-to-Terminal Delivery Options
Top companies understand the importance of convenience and flexibility. That's why they offer both door-to-door and terminal-to-terminal delivery options. With door-to-door service, the shipping company will pick up your motorcycle from your location and deliver it directly to your desired destination. This is a hassle-free option that eliminates the need for you to drop off or pick up your bike from a terminal.
On the other hand, if you prefer more control over the process or want to save some money, terminal-to-terminal delivery might be the right choice for you. In this case, you would drop off your motorcycle at a designated terminal, and once it reaches its destination city, you can collect it from another terminal nearby. While this option requires a bit more effort on your part, it can be cost-effective and suitable for those who are comfortable with handling logistics themselves.
Crating or Palletizing Services
One of the key concerns when shipping motorcycles is ensuring their safety during transport. Top motorcycle shipping companies understand this concern and provide crating or palletizing services to protect motorcycles from any potential damage.
Crating involves securely packing your motorcycle in a wooden crate specially designed for transportation purposes. This provides an extra layer of protection against bumps and vibrations that may occur during transit. Palletizing, on the other hand, involves securing your bike onto a pallet using straps or restraints to keep it stable during shipping.
By offering these services, reputable motorcycle shipping companies prioritize the safety of your valuable two-wheeler throughout its journey.
Additional Services: Storage Facilities, International Shipping, Expedited Delivery
In addition to standard transportation services, many top motorcycle shipping companies go above and beyond by offering additional services tailored to meet specific customer needs.
Storage Facilities: If you require temporary storage for your motorcycle before or after shipping, these companies often have secure storage facilities available. This can be useful if you need to coordinate the timing of your move or if you're unable to receive your bike at the destination immediately.
International Shipping: For those looking to ship their motorcycles overseas, top shipping companies provide international shipping services. They handle all the necessary paperwork, customs clearance, and logistics involved in transporting your bike across borders.
Expedited Delivery: Sometimes, you may need your motorcycle to arrive at its destination quickly. In such cases, many reputable shipping companies offer expedited delivery options for an additional fee. This ensures that your bike reaches its intended location within a shorter timeframe than standard shipping.
By offering these additional services, top motorcycle shipping companies cater to a wide range of customer requirements and preferences.
What's the Best Way to Ship a Motorcycle?
Hauling a Motorcycle Yourself
No matter the reason you are shipping a motorcycle, the end goal is always the same — to get the bike from point A to point B as stress-free as possible and in glistening condition. Moving a motorcycle yourself may be a costly and strenuous task if you don't have the proper equipment and help. You'll be looking at the cost of gas, ramps, trailers, tie downs, insurance policies, food and lodging.
You can expect to spend $800 to $3000 on a no-frills open trailer, and up to $15,000 for spacious, high-end enclosed trailers with added features and equipment. Aluminum ramps range from $70 to $400 depending on size, quality and durability. As you can see, the task of hauling your motorcycle yourself can quickly add up to several hundreds or even thousands of dollars.
On top of this, motorcycles are heavy, and the risk of trying to load one up yourself may outweigh the reward of a successful DIY approach. Hiring a professional motorcycle shipping company will ensure you maintain the safety of you and your bike.
Hiring a Professional Transporter Through CitizenShipper
When you hire a motorcycle transporter through CitizenShipper's online marketplace, you can expect a stress-free shipping experience so you can look forward to the fun parts of motorcycle transport— competing in your next race, taking a joy ride along the coast, or finally having the bike of your dreams parked in your driveway.
The core values of CitizenShipper revolve around maximizing your experience:
Simplicity — Using a motorcycle transport service to haul your motorcycle means leaving the logistics to the pros. Searching for the right shipper and comparing motorcycle shipping costs can take hours or even days. Luckily, finding the perfect match is CitizenShipper's specialty. The process only takes minutes!
Once you've collected the required paperwork, you just meet up with your transporter and they'll handle the rest.
Affordability — CitizenShipper strives to offer competitive transport prices compared to traditional motorcycle shipping methods without sacrificing quality service. The right shipping company will specialize in the unique type of transport you need. This means they will invest in the necessary equipment for your ride, so you don't have to.
Reliability — Motorcycle transporters hired through CitizenShipper are reliable, and all bikes are handled with care. They are passionate about what they do, and strive to provide quality, safe and trusted services. As an added layer of security, CitizenShipper offers a Booking Assurance Guarantee that protects you from fraudulent transactions and provides driver replacement assistance in the rare case of cancellation.
Experience — You can enjoy peace of mind knowing your bike is in the hands of a shipper that is well-versed in the world of motorcycles and has the experience to back it up. CitizenShipper has accumulated 100,000,000+ miles driven by qualified transporters and has 14+ years of experience connecting bikers just like you with the perfect match.
Get Motorcycle Shipping Quotes From The Best Shipping Companies
Get motorcycle shipping quotes before you choose a transporter. Remember, you get what you pay for and transportation companies that charge more may have more experience or specialization moving bikes.
CitizenShipper is an easy way to get motorcycle shipping quotes. Instead of reaching out to various transporters to get a quote, they come to you! Simply post a listing on the marketplace and within minutes, you'll have quotes to compare!
Frequently Asked Questions
Is it really free to list a motorcycle shipment?
+
Absolutely. There are no "listing fees" involved. You don't pay a dime before negotiating the cost of motorcycle transport with the driver you choose to hire.
How much does it cost to transport a motorcycle?
+
The cost varies, depending mostly on the mileage. When drivers send in their quotes, it'll be up to you to choose whatever sounds reasonable. Typical rates are usually between $0.45 to $1.25 per mile, but this can skew higher on shorter trips. Some shipments are more expensive than others: classic and exotic motorcycles, for example, require more attention so they often cost extra to transport.
Can I track my motorcycle during shipment?
+
Yes, many professional motorcycle shipping companies provide tracking services. You can monitor the progress of your shipment online or contact their customer service for real-time updates on the location of your bike.
Is crating necessary for motorcycle shipping?
+
Crating is not always necessary for motorcycle shipping, especially if you opt for enclosed transport methods. However, crating can provide an extra layer of protection against potential damage during transit, particularly when using open carriers or long-distance shipments.
Can I ship my motorcycle with additional items?
+
Shipping regulations may vary depending on the company and transportation method chosen. It is important to check with your selected shipping provider regarding any restrictions or guidelines for additional items that can be shipped alongside your motorcycle.
Can I ship custom-built or vintage motorcycle?
+
Yes, professional motorcycle shipping services cater to a wide range of motorcycles, including custom-built and vintage bikes. However, it is recommended to inform the shipping company about any special requirements or considerations related to these unique motorcycles.
What if there are delays in delivery?
+
While rare, delays in delivery can occur due to unforeseen circumstances such as weather conditions or logistical issues. It is advisable to discuss potential scenarios with your chosen shipping company and understand their policies regarding delayed deliveries.
How long does motorcycle shipping take?
+
The duration of motorcycle shipping varies depending on the distance traveled and the specific service chosen. Generally, it can take anywhere from a few days to a couple of weeks for your motorcycle to reach its destination.
What if my motorcycle gets damaged during shipping?
+
In the unfortunate event that your motorcycle sustains damage during shipping, it is crucial to document the condition of the bike upon delivery and promptly notify the shipping company.
The easiest, safest way to ship your motorcycle.
All motorcycle carriers are background checked for felonies and DUIs
Carrier and shipper addresses and contact information are verified for additional protection.
Photos of motorcycle shippers and their vehicles help confirm who and what to expect.
Detailed motorcycle transporter reviews provide insight and transparency to the selection process.
Get quotes from trusted, Motorcycle transporters!
Ours is a simple, straightforward approach to motorcycle shipping that ensures high safety standards and prices you can't beat. Why settle for anything less?
Stellar customer support – anytime, anywhere