Get Paid for Shipping Motorcycles!
Full-time, part-time, or just sometimes – it's up to you
Shipping motorcycles is a hassle-free way to make money - on your terms and on your schedule.
When you register with CitizenShipper as an independent motorcycle carrier, you'll gain instant access to hundreds of motorcycle shipments each day – from one to several motorcycles each. It's easy to find motorcycles to ship across a variety of routes. This consistent flow of quality motorcycle shipping opportunities, along with the industry's most competitive rate structure is why you can earn more cash with CitizenShipper than with any other platform.
CitizenShipper also offers the best motorcycle carrier support system in the industry. We offer great FREE resources such as training courses, online webinars and 1:1 coaching sessions. Whether you're just starting out or looking to expand your shipping business, CitizenShipper helps fuel your motorcycle shipping success.
Shipping motorcycles makes money!
CitizenShipper brings the motorcycle shipping business directly to you!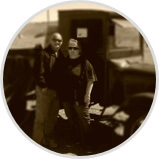 PJS Transport Services
Won 77+ shipments so far
I like how I receive SMS messages every time a new shipment is listed on the site that matches my shipping preferences. I have a lot of repeat customers, and I've been able to grow my business and do really well.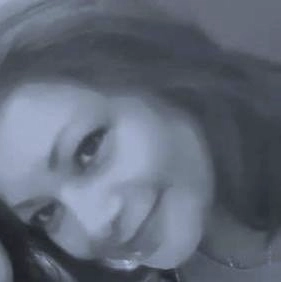 Bertha Ovalle
Won 110+ shipments so far
And BAM just got my 3rd shipment. So easy. Just like they said it's not the lowest bidder that wins the bid.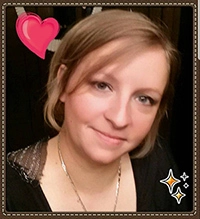 Kandice J. (J.E.M.S, LLC)
Won 92+ shipments so far
This service is amazing! Its keeping us busy! It's easy to use. It allows you to easily communicate with customers and gives both parties the security they need when booking! Highly recommend this service!
Ready to start shipping motorcycles?
Getting Started as a Motorcycle Carrier is Quick and Easy!
Register to join CitizenShipper's community of motorcycle transporters and start bidding on shipments right away!
Simple sign-up
Just enter your contact and driver's license information. There are no special licenses or training required. Be sure to choose motorcycles as the type of shipment you prefer. We'll get your account set up quickly.
Instant opportunities
Whenever a motorcycle shipment is listed in your area, we send you an immediate notification. You can message customers directly to discuss payment options, delivery dates, and other transport details that impact the shipping bid you provide.
Bid for business
Once you have all the info you need from the customer and if it's a shipment that meets your needs, you can start bidding on the transport. Submit your quote and see how it stacks up against your competitors. We provide free carrier onboarding workshops you can join to help ensure your quotes capture the attention of customers and are profitable for you!
Screening for safety:
Transporters are background-checked against felonies and DUI
Transporter addresses and contact information are verified for extra security
Only those who complete the screening process are certified by CitizenShipper
Each transporter is constantly rated and reviewed by customers
Frequently Asked Questions
What is CitizenShipper and how does it work?
+
CitizenShipper is an online marketplace where people with something to ship connect with individuals willing and able to complete the transport. Once you register as an independent transporter in the CitizenShipper community, instant access is granted to shipments listed by our customers. You are notified immediately of all the shipments we think you may be interested in, based on your put criteria, allowing you to provide quotes to customers. As you win bids and complete shipments, you earn positive feedback and improve your online profile and reputation.
What do I need to get started?
+
The customer pays you directly for the transport. CitizenShipper is not involved in and does not mediate any aspects of the payment. When you bid on a shipment and win, you arrange the terms of payment with the customer. Typically, the payment is made upon delivery, but you can request money upfront for expenditures such as gas or lodging. It is important to specify exactly what you expect in terms of payment before accepting the customer's "book shipment" request. You can use any form of payment you want, as long as it is agreed to by both you and the customer. However, we do recommend using disputable forms of payment such as a credit card or PayPal.
How can I tell if there are shipments in my area?
+
Is there any Carrier education or support available?
+
Yes, CitizenShipper has a robust Carrier Onboarding team that offers FREE 1:1 onboarding sessions, building business workshops, tutorials and numerous articles and education on our site's Help Center. We are committed to helping carriers in our community achieve success and are always available to help.