The easiest, most affordable way to move
Moving your home or apartment can be stressful. With CitizenShipper it's easy.
See what CitizenShipper customers have to say
Zsolt Sapy
"Chris was great every step of the way and went above and beyond what we expected. Great service and excellent price. We will definitely use Max Couriers again."
Junqian Gordon Xu
CitizenShipper - great service!
"Very easy to use. Was able to find a reliable shipper on CitizenShipper within 24-48hrs for our three bedroom move from New York to Houston. The communication was great. The service was great too. Highly recommended. Better than uShip."
Molli Ansberry
"So overall, super positive review for Tonya and her helper, Mike. She was so incredibly accommodating on a super short-notice cross-country move. She actually ended up moving our belongings out of our previous apartment all on her own--she didn't have a helper for that part of it. It was my first military move, and I didn't know all of the details the military needed for their paperwork; Tonya was actually able to provide some insight on what to expect and what might help the process easier. She's incredibly thorough with everything she does, from paperwork to discussing details. She kept me updated as she moved, drove, and even sent pictures.
Pam Martin
"Great platform to find a local mover for furniture. Love that you can get instant quotes and read reviews about the company, see pictures of them, etc. Was also helpful for me to upload a picture of what I needed transported with measurements. Very helpful!"
Ben K.
"I had been having much difficulty finding a mover to transport my furniture across the country from the east coast to the mountains in the west. After an unsuccessful week of exhaustive searching, I took the advice of the individual from whom I had purchased the furniture and posted my listing on Citizenshipper. Within a few minutes, I already had a reasonable bid for the transport, and the process from there on out was seamless! It was exceptionally helpful that I could read all of the reviews of my mover from previous customers, which made me feel much more confident in the booking."
Meet the drivers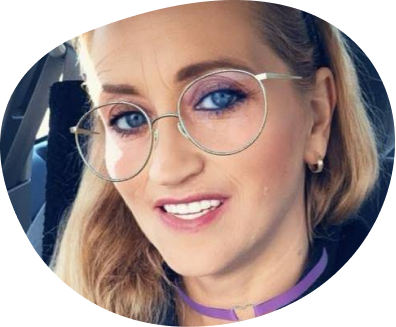 47 shipments completed so far
"Lisa was absolutely fantastic! She was very communicative, punctual and reasonable. They did a long haul delivery in under 24 hours. The best moving experience we've ever had. Highly recommended!"
Lisa Juszkiewicz Transport
Book your move in three easy steps.
1. Tell us the details

Tell us where you're moving from and to, and some information about the items you need moved.

2. Get competitive quotes

Expert movers who are available for your route and dates will send you quotes, so you can choose the best one for your needs and budget.

3. Book your mover

Once you find the right mover for you, book them to secure the move, and you're all set!
The easiest, safest way to relocate
Movers are background-checked for your peace of mind.

Pictures of movers and their vehicles let you see exactly who you're working with.

Detailed customer reviews of each transporter let you know exactly what type of service they deliver.
Get quotes from trusted, verified drivers!
It takes about two minutes to get started. See and compare quotes.
We're here for you the entire ride
For additional information, please consult the FAQ or browse through our help center articles.
We take pride in our unmatched Customer Support Team! You can always drop us an email at support@citizenshipper.com for one-on-one assistance.