#1 dog transportation platform in the US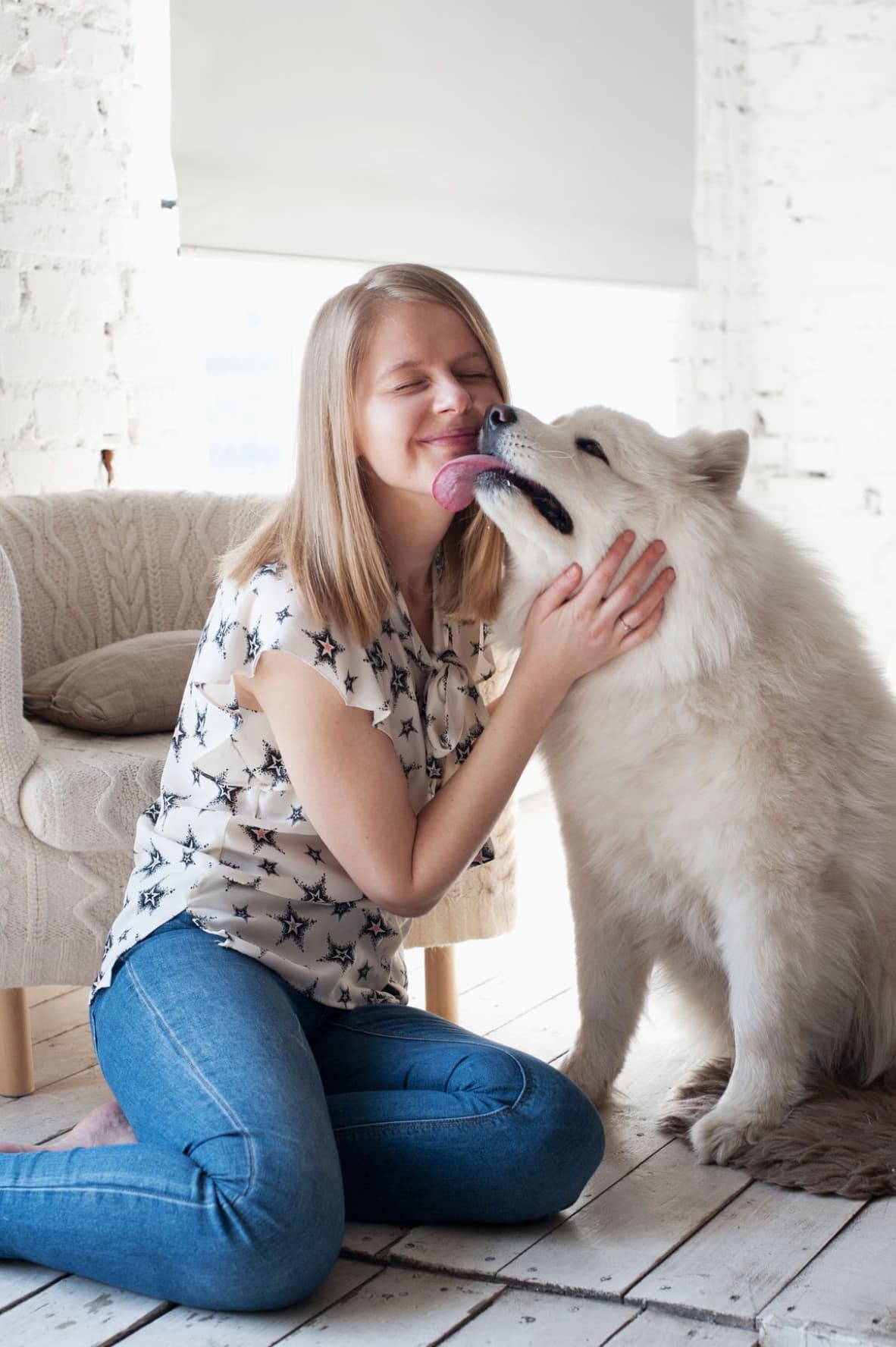 We've got you covered
Top-rated, industry-leading transport
CitizenShipper is the highest 5-star-rated transport marketplace in the world.
Booking Assurance Guarantee
Rest easy with refund protection 1, driver replacement guarantee and dedicated support.
$1k Pet Protection Coverage
CitizenShipper is the first and only transport platform that covers every journey with a $1,000 Pet Protection Plan. Your pet's safety and comfort are always #1.
Drivers you can trust
Enjoy peace of mind with stringent background checks 2 , detailed profiles and direct contact with every driver.
Stellar customer support
Our team responds to questions 324% faster than the industry average!
For thousands of pet owners, CitizenShipper is the go-to source of reliable, affordable pet delivery services.
Was in a tizzy about getting my newly adopted puppy to me from OH to MT. Didn't realize he was a "snub nose" breed and couldn't fly in cargo. Started intense and avid research. So glad I found CitizenShipper. I had control in my decision in reviewing the offers which came in, selecting my transporter based on my personal needs/criteria...
I had my puppy ship from Illinois to Georgia. The driver was very courteous he kept me informed with calls text and pictures of my puppy along the way. I highly recommend them.
Couldn't ask for a better experience. Tobey was fantastic the entire transition. The entire experience went smoother than I could have imagined.
Listed a trip for a service dog for a trip from Florida to New York and had 5 quotes within 15 minutes. Very easy to use website and a LOT of choices!
The best pet delivery service
I didnt realize you could basically pay people to ship things. I needed to get my 12 year old pup to Maryland from Oklahoma, but I was about to move to the complete other side, California. Flying her only gave me nightmares. The site is well constructed and you put in your details, and drivers bid on the shipment. You can then review the shippers profiles and pick the one that best fits you. My driver and I had a miscommunication at first, but he quickly fixed it and gave me some of my money back for the mistake. Overall, a great service.
Meet the drivers
518 completed
shipments so far
I could NOT be happier. I had a live location on Bruce from start to finish. Without prompting I had received the live location, photo and video updates daily, all forms of ID from Luis, and reassurance from him that felt honest and genuine. As active duty personnel can tell you, transferring can be a real pain and sometimes can go completely awry. Without Luis and PCSmyPet I'd have broken down from the amount of stress I had going on with my PCS from Italy to California. But he saw my plea here on CitizenShipper.com and immediately empathized. As he is prior army, and his wife sung active still, he completely understands the stress and headaches of transferring. Where other shopping companies would have charged me an arm and a leg for the same if not lower quality, Luis assisted in my emotional, mental and financial well being to ensure I wouldn't stay separated from my boy. And at that he arrives 3 or 4 days earlier than anticipated allowing me to welcome him home before I had to run off on another scheduled trip. Thank you to Luis and his partner for being truly amazing human beings.
Get your dog on the road in three easy steps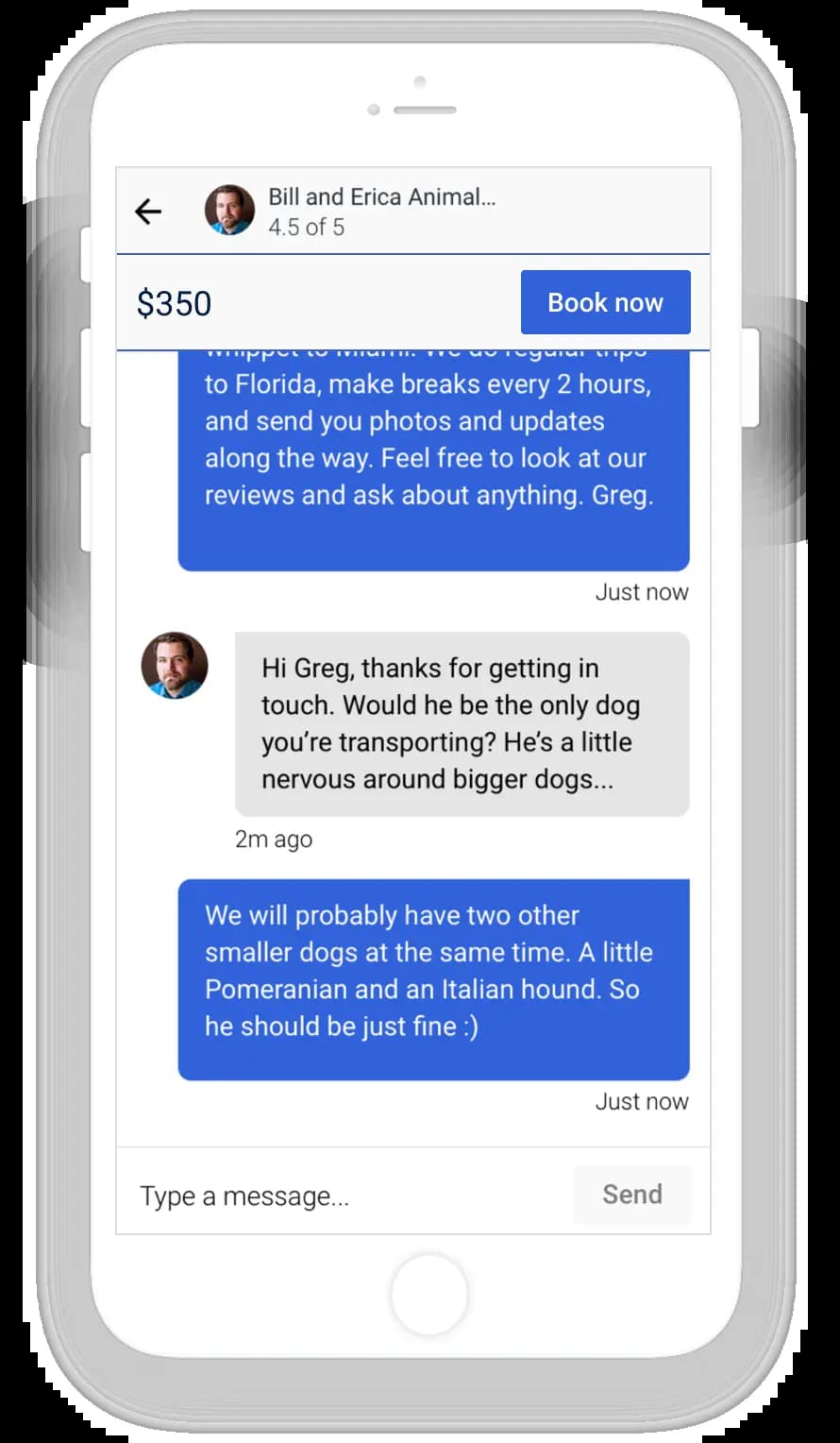 We are committed to building a safe, caring environment for people and animals on the road.
All carriers are background checked for felonies and DUIs.
Carrier and shipper addresses and contact information are verified for additional protection.
Photos of haulers and their vehicles help confirm who and what to expect.
Detailed hauler reviews provide insight and transparency to the selection process.