This user's account is currently suspended
Reviews for We Love Animals! Transport in Bethlehem,PA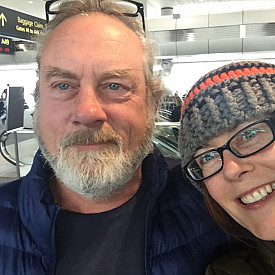 We Love Animals! Transport
Bethlehem, PA
based on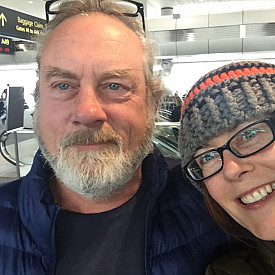 5 completed shipments so far
Cancellation rate: 0% in the last 4 weeks.
Contract Name:

Small dog from Mifflintown


Rating:

5/5




Date:

Aug 07, 2018


Route:

From Mifflintown, PA to Stowe, VT


Distance:

359 Miles


Comment:

Sharon and Jay were excellent to work with. They took great care of our new puppy. They were very communicative and everything was right on schedule. We would not hesitate to use them again! Thanks so much guys! Josh & Trish
Contract Name:

Shipment from Hampstead


Rating:

5/5




Date:

Jul 14, 2018


Route:

From Hampstead, MD to Epsom, NH


Distance:

379 Miles


Comment:

These people were amazing. The animals came happy and healthy. Very good communication. I would only use them next time. They arrived on time and very pleasant to work with.
Contract Name:

Small dog from West Orange


Rating:

5/5




Date:

Jul 10, 2018


Route:

From West Orange, NJ to Chagrin Falls, OH


Distance:

374 Miles


Comment:

Sharon and Jay were beyond amazing with our little Peanut. They were accommodating, on time, friendly, caring and kept in touch with us. They went above and beyond and I would highly recommend these caring animal lovers to anyone.
Contract Name:

Cats from Fonda


Rating:

5/5




Date:

Jun 27, 2018


Route:

From Fonda, NY to Simpsonville, SC


Distance:

711 Miles


Comment:

Very friendly, seemed to truly care about the animals and their comfort during the trip.
Contract Name:

Small dog from Lancaster


Rating:

5/5




Date:

Jun 27, 2018


Route:

From Lancaster, PA to Salem, VA


Distance:

285 Miles


Comment:

Great service! A very caring and fantastic couple. They sincerely care about the animals that they are transporting. I strongly recommend them.
Rating:

5/5




Date:

Jun 21, 2018


Comment:

We Love Animals! Transport is now part of our certified driving team, offering you the most trusted and secure transportation available.
Experience:
Please contact us asap to work out a schedule before bidding since our time slots now fill rapidly!!! That's because we already hold THREE exclusive contracts with some of America's top breeders due to our specialized handling/comforting of little pups as they take their first road trip and transition over to their forever home! We are so proud to be able to provide these little ones such a soothing journey during their HUGE LIFE EVENT. We love delivering all pets, of course, but we especially ADORE delivering baby animals like your pup. ***That said, please note that we---as well as every breeder we've had the pleasure of working with--warn you that not all transporters treat your pet well while onboard. Even if they get 5-star ratings for being on-time or "appearing nice" and "talk sweet" on the phone....you don't know how your pet is actually being treated (or, more often, ignored!) while onboard. For example, a new bidder recently (and publicly, no less!) stated that a pup was onboard his vehicle for days and got carsick but finally "got it together" and enjoyed the rest of his trip home. Would that transporter say the same of a human baby? That the baby "got it together" and stopped being carsick? And if that's what he says in public, imagine how that pup was treated and/or ignored during its transit. (Our guess is that this new company is doing run-throughs, whereby they just continually keep running and keeping animals on-board and in their cages for days on end, never even stopping any overnights at pet hotels, etc.) Our best advice to avoid this traumatizing type of transport for your pup? Ask a ton of questions and DEMAND a ton of answers---but not just words, PROOF! (like hotel room receipts for example)---before you bid. And if they can't also supply 5-star ratings from top-end BREEDERS---(remember, customers are always feeling "5-starsy" when they see their pups for the first time!)---then it's probably because they CAN'T!!**** NOW, ABOUT US: We are a team of 2 former FedEx owner/operators (so rest-assured at least one of us will be keeping an eye on your beloved pet at all times, and we know how to keep deadlines!) We each have many years of trained, professional and, most importantly, DOCUMENTED!! DOT safe driving (we will gladly furnish our records upon request). That means, as FedEx owner/operators, we've made years' worth of accident-free deliveries in ALL TYPES of weather-related conditions. You want a proven professional driver to deliver something as precious as your pet! **BUT ALSO PLEASE NOTE: WE ARE NOT JUST PROFESSIONAL DRIVERS, WE ARE ALSO AVID ANIMAL LOVERS AS WELL: In fact, my partner and I have raised a dozen cats and dogs from bottle-feeding infants/birth to elderly age/departure and have an abundance of experience with both baby animals and sick animals, including administering medication and emergency care--so rest-assured we--AND WE, ALONE—will be at your doorstep for pickup and delivery, no middlemen. We don't just bring your pet to you on-time, we also excel in our understanding of how to make your pet's journey as stress-free as possible—-and we have many satisfied customers (and breeders) willing to attest to it. To that end, we use calming pheromone therapy (if you so choose) and shock-proof cushioning under your pet's carrier. Your dog(s) will be walked regularly and your cat(s)/other animals checked on and his/her carrier/litter box cleaned frequently. In addition, we take your pet indoors at a pet friendly hotel at night, especially on long journeys; in other words, we don't force your pet to remain cramped up in a carrier onboard a vehicle for nights on end. Plus, not only can you track your pet's journey via GPS, we welcome your call/text/FaceTime ANYTIME to check on your fur baby. The only thing we ask is that your pet be up-to-date on his/her shots, not be aggressive, and be provided with his/her own food/toys/meds and instructions. **MOTORCYCLE OWNERS, PLEASE NOTE: We both hold motorcycle endorsements for 15-plus years.
Vehicles:

**FOR PETS: TDI VW GOLF (hatchback w/ fold-down back seats)--pet(s) will be INDIVIDUALLY located (we DO NOT place more than one animal per carrier unless owner instructs us to do so) in an appropriately sized carrier, secured inside the hatchback with heavy duty straps. We DO NOT transport dogs and cats at the same time unless they are from the same household and we are instructed to do so by the owner; however puppies 10 weeks and younger are the exception as they do not yet produce pheromones that would stress out cats BUT only if the pup also does not keep barking. (In addition, we will keep a pup on our lap—remember, there's always two of us onboard—or in a carrier on our lap AND, if we notice the pup is at all stressing out any other animal onboard (or if the pup him- or herself is becoming too stressed out) we will immediately rent a separate vehicle/use another one of our vehciles to transport the pup individually in the same direction.) PLEASE NOTE: We reserve the right to refuse--at pickup time--any animal we deem to be too stressed out or sickly or elderly for safe travel of long distances (more than 500 miles); please disclose such information before accepting our bid. That said, we may still be able to assist you--and certainly believe we are one of the best options possible for your pet to arrive safely--but we would need to make prior arrangements first as it may require us rerouting our journey (and possibly spending an additional hotel room night somewhere) in order to accommodate your special needs pet. (Please note, however, that we are not veterinarians and can only use our best judgement and that, if we notice anything amiss with your special needs animal once aboard, we reserve the right to take them immediately to the nearest emergency room vet clinic at your expense.) Our goal is to transport all pets safely and as stress-free as possible. To that end, ALL pets will be treated with the utmost care, respect and compassion. We understand the deep love you have for your fur baby and will NEVER allow your pet to be in ANY danger. After all, WE LOVE ANIMALS, too! **FOR MOTORCYCLES/ FURNITURE: Chevy C3500 DUALLY--8-ft bed--tow package. (MOTORCYCLE OWNERS, PLEASE NOTE: Single-rail motorcycle hauler; any motorcycle delivery can include a maximum of 2 bikes--1 on truck bed; 1 on hauler; these are NOT enclosed options; however, bike(s)/furniture WILL BE properly covered, strapped, and thoroughly secured. I've transported many of my own Harleys throughout the years; ALSO can transport via riding to save you money.)

DBA:

We Love Animals! Transport

US DOT:

20773052
Screening & Safety:
Email verified
Address verified
Phone verified
Background check
Drivers who join CitizenShipper are screened for a variety of criminal offenses and driving incidents. We utilize a reputable leader in screening called Single Source Services to perform our criminal background screening which includes national, county level and sex offender databases. The background screening we utilize is called the 'Discovery National'.
What we look for with the background screening:
No felonies in the past five years
No felonies in the last ten years involving theft, assault or violent crime
No DUI within the last five years
No patterns of misdemeanors in the past ten years relating to DUI's, theft, assault, or violent crimes.
No outstanding warrants for arrest
Does not show up in national sex offender registry
The background screening includes a residence trace and returns all names and addresses associated with a social security number, in addition to checking the alias(es) returned through the database and the sex offender data.
Based on the subject's name(s) and date of birth the data returned from the background screening are records from State Departments of Correction, State Record Repositories, County Courts, and sexual predator/violent offenders' databases from all 50 states, DC, Guam, and Puerto Rico. Although this search has great value, and the volumes and sources of data are increasing almost every day, it is not an FCRA compliant service. The data is not updated after being entered into the database and therefore records could be expunged, sealed, or verdicts could have been appealed.
While we believe that the Discovery National is a good foundational screening tool, it is not an exhaustive statewide search of records, and as such we cannot guarantee 100% effectiveness in screening candidates.
×