Reviews for Transport Guardians, LLC in Hendersonville,TN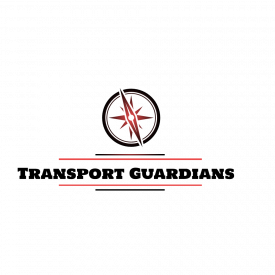 Transport Guardians, LLC
Hendersonville, TN
based on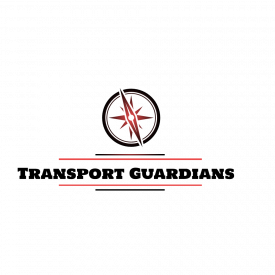 6 months on CitizenShipper
Contract Name:

Shipment from Fountain Valley


Rating:

5/5




Date:

Apr 18, 2018


Route:

From Fountain Valley, CA to West, TX


Distance:

1217 Miles


Comment:

Very good communication. Took pics of the bike when he loaded it. Then gave me updates as he traveled to Texas. Picked it up Sunday afternoon in California, delivered it to Texas Tuesday afternoon. Very good service and took good care of the bike.
Contract Name:

Power Boats from Cuba


Rating:

5/5




Date:

Mar 26, 2018


Route:

From Cuba, MO to Medford, OR


Distance:

1675 Miles


Comment:

They did an amazing job for me. Got the boat picked up quickly and delivered it on time. Had to even battle the weather. They kept in touch with me and gave me periodic updates along the way. I appreciated their professionalism.
Rating:

5/5




Date:

Mar 20, 2018


Comment:

Transport Guardians, LLC is now part of our certified driving team, offering you the most trusted and secure transportation available.
Experience:
Over 15 years experience transporting shipments of every size and variety. Coast to Coast or next door delivery. Customer satisfaction is our goal in providing safe, on-time delivery for every shipment. Equipment: Dodge Ram 3500 (1 Ton) Quad Cab Dually with 5.9L L6 OHV 24 Turbo Cummins Diesel for larger enclosed trailer loads, RV/Travel Trailer and Fifth Wheel transports. Reese 30k rated fifth wheel hitch and all sizes tow hitch balls to fit your needs. 27' Roadmaster Toy Hauler with enclosed garage. Garage has space for up to 2 large motorcycles (trikes, Harley Road Kings, Gold Wing, sport bikes, etc.). All tie-down equipment provided, recessed D rings and highly-rated Condor chocks (see photos) to keep motorcycles secure during transport. VW Touareg SUV with large back cargo area for pets or smaller shipments. Please provide any and all special care instructions for pets before pickup. We love dogs and cats and will ensure a comfortable and safe trip.
Vehicles:

1 Ton Dodge Ram 3500 Dually Cummins Diesel for larger loads, RV/Travel Trailer and Fifth Wheel tows. VW Touareg SUV for pets or smaller shipments. If needed, we will ship your items in enclosed trailer for protection or open trailer for shipments not requiring enclosure. Coast to Coast or next door transporting. If you have a travel trailer, fifth wheel or camper, we have all hitch, sway bars and most equipment needed for safe transportation of your recreational vehicle.

DBA:

Transport Guardians, LLC
Screening & Safety:
Email verified
Address verified
Phone verified
Background check
Drivers who join CitizenShipper are screened for a variety of criminal offenses and driving incidents. We utilize a reputable leader in screening called Single Source Services to perform our criminal background screening which includes national, county level and sex offender databases. The background screening we utilize is called the 'Discovery National'.
What we look for with the background screening:
No felonies in the past five years
No felonies in the last ten years involving theft, assault or violent crime
No DUI within the last five years
No patterns of misdemeanors in the past ten years relating to DUI's, theft, assault, or violent crimes.
No outstanding warrants for arrest
Does not show up in national sex offender registry
The background screening includes a residence trace and returns all names and addresses associated with a social security number, in addition to checking the alias(es) returned through the database and the sex offender data.
Based on the subject's name(s) and date of birth the data returned from the background screening are records from State Departments of Correction, State Record Repositories, County Courts, and sexual predator/violent offenders' databases from all 50 states, DC, Guam, and Puerto Rico. Although this search has great value, and the volumes and sources of data are increasing almost every day, it is not an FCRA compliant service. The data is not updated after being entered into the database and therefore records could be expunged, sealed, or verdicts could have been appealed.
While we believe that the Discovery National is a good foundational screening tool, it is not an exhaustive statewide search of records, and as such we cannot guarantee 100% effectiveness in screening candidates.
×