Reviews for TNT Transports in Gastonia,NC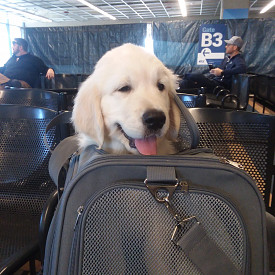 TNT Transports
Gastonia, NC
based on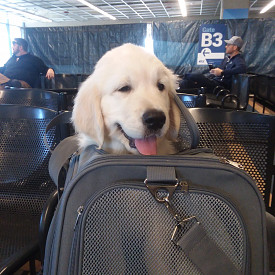 10 months on CitizenShipper
8 completed shipments so far
Cancellation rate: 0% in the last 4 weeks.
Contract Name:

Small dog from Greenville


Rating:

5/5




Date:

Nov 04, 2018


Route:

From Greenville, SC to Lockport, NY


Distance:

608 Miles


Comment:

TNT were extremely good. Reliable, cordial, efficient and excellent people who really love dogs. Can't recommend them enough, they are the best!
Contract Name:

Small dog from Salt Lake City


Rating:

5/5




Date:

May 19, 2018


Route:

From Salt Lake City, UT to Chicago, IL


Distance:

1254 Miles


Comment:

Tammy is very responsive, very flexible and it's clear she cares about ensuring that the pets she transports are well cared for. I would recommend Tammy to anyone who needs assistance transporting a pet.
Contract Name:

Small dog from Hephzibah


Rating:

5/5




Date:

Mar 06, 2018


Route:

From Hephzibah, GA to Naperville, IL


Distance:

669 Miles


Comment:

Tammy was amazing. I plan to use her services in the future. On February 19 she flew into Georgia to pickup my puppy from a local airport and flew the puppy to Illinois to meet her new owner. She had a very fair price. She consistently communicated to the new owner and myself so that neither party missed any information. She is truly wonderful and like I said at the beginning I will definitely be using her services again.
Contract Name:

Small dog from Quarryville


Rating:

5/5




Date:

Feb 15, 2018


Route:

From Quarryville, PA to Shingletown, CA


Distance:

2385 Miles


Comment:

She was absolutely fantastic! Kept me updated with texts,pictures and phone calls the entire trip. I knew my puppy was in the very best of care with Tammy! I can't even begin to thank her enough!! THANK YOU TAMMY!!!!
Contract Name:

Medium dog from Charlotte


Rating:

5/5




Date:

Feb 13, 2018


Route:

From Charlotte, NC to Portland, OR


Distance:

2286 Miles


Comment:

On time and took very good care of our puppy! Could not have asked for a better experience!
Rating:

5/5




Date:

Jan 14, 2018


Comment:

TNT Transports is now part of our certified driving team, offering you the most trusted and secure transportation available.
Experience:
I can fly small to medium animals in the cabin with me and make sure they stay clean, fed, and loved..:) Your pet would NOT be exposed to any other animals or potential diseases. My bids are for me to fly airport to airport. If rental cars are needed for pickup or delivery, those fees will apply to you.
Vehicles:

Air Travel

DBA:

TNT Transports

US DOT:

4743199
Screening & Safety:
Email verified
Address verified
Phone verified
Background check
Drivers who join CitizenShipper are screened for a variety of criminal offenses and driving incidents. We utilize a reputable leader in screening called Single Source Services to perform our criminal background screening which includes national, county level and sex offender databases. The background screening we utilize is called the 'Discovery National'.
What we look for with the background screening:
No felonies in the past five years
No felonies in the last ten years involving theft, assault or violent crime
No DUI within the last five years
No patterns of misdemeanors in the past ten years relating to DUI's, theft, assault, or violent crimes.
No outstanding warrants for arrest
Does not show up in national sex offender registry
The background screening includes a residence trace and returns all names and addresses associated with a social security number, in addition to checking the alias(es) returned through the database and the sex offender data.
Based on the subject's name(s) and date of birth the data returned from the background screening are records from State Departments of Correction, State Record Repositories, County Courts, and sexual predator/violent offenders' databases from all 50 states, DC, Guam, and Puerto Rico. Although this search has great value, and the volumes and sources of data are increasing almost every day, it is not an FCRA compliant service. The data is not updated after being entered into the database and therefore records could be expunged, sealed, or verdicts could have been appealed.
While we believe that the Discovery National is a good foundational screening tool, it is not an exhaustive statewide search of records, and as such we cannot guarantee 100% effectiveness in screening candidates.
×