Reviews for Reliable in St. Louis,MO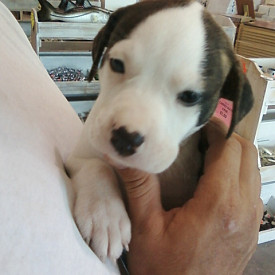 based on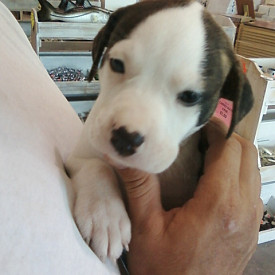 8 months on CitizenShipper
0 completed shipments so far
Cancellation rate: 0% in the last 4 weeks.
Rating:

5/5




Date:

Mar 22, 2018


Comment:

Reliable is now part of our certified driving team, offering you the most trusted and secure transportation available.
Experience:
Hello. ATTention!!!! Your pet Will be the one and only I transport. (UNLESS you have others to go with). I will be driving them, in the back seat of a very comfortable cloth automobile. NOT shoving them into any kind of cramped plastic or metal prison (cage). Or passing them off to a third party... ie airplane transport. Unless driving is not a possibility ( Hawaii and parts of Alaska). Any questions please call I've been driving and transporting successively for over 30 years now. From Vancouver to Miami. I'm not cheap....neither is your Pet/Companions wellbeing! What do you estimate the value/cost to transport your loving pet/companion across country in a comfy car with a.c. hourly walks and feeding/watering and 24 hour access to Skype is worth? I've been providing extensive love and care to animals for over 15 years. I am familiar and experienced with a number of breeds (dogs/cats). Extremely comfortable around all shapes sizes and breeds of animals. Superb communication skills so you are never in the dark from the time I pick up and every other step along the way. I can provide everything needed (is top notch quality) to ensure your fur baby is comfortable along the way. I do ask the your fur baby is washed no more than 48 hours from the pick up. Payment for service can be made with any of the following cash (50% upon accepting /50% on delivery) I look forward to getting your precious cargo to its forever home in an expedited fashion.
Vehicles:

Chevy S10 Chevy Malibu gmc 24' Box truck

DBA:

Reliable

US DOT:

1
Screening & Safety:
Email verified
Address verified
Phone verified
Background check
Drivers who join CitizenShipper are screened for a variety of criminal offenses and driving incidents. We utilize a reputable leader in screening called Single Source Services to perform our criminal background screening which includes national, county level and sex offender databases. The background screening we utilize is called the 'Discovery National'.
What we look for with the background screening:
No felonies in the past five years
No felonies in the last ten years involving theft, assault or violent crime
No DUI within the last five years
No patterns of misdemeanors in the past ten years relating to DUI's, theft, assault, or violent crimes.
No outstanding warrants for arrest
Does not show up in national sex offender registry
The background screening includes a residence trace and returns all names and addresses associated with a social security number, in addition to checking the alias(es) returned through the database and the sex offender data.
Based on the subject's name(s) and date of birth the data returned from the background screening are records from State Departments of Correction, State Record Repositories, County Courts, and sexual predator/violent offenders' databases from all 50 states, DC, Guam, and Puerto Rico. Although this search has great value, and the volumes and sources of data are increasing almost every day, it is not an FCRA compliant service. The data is not updated after being entered into the database and therefore records could be expunged, sealed, or verdicts could have been appealed.
While we believe that the Discovery National is a good foundational screening tool, it is not an exhaustive statewide search of records, and as such we cannot guarantee 100% effectiveness in screening candidates.
×