Reviews for Reliable Pet Services in Asheville,NC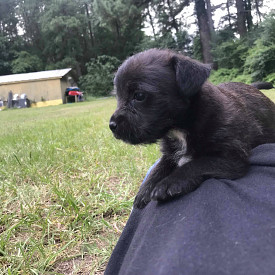 Reliable Pet Services
Asheville, NC
based on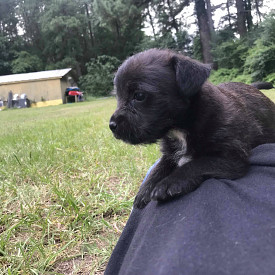 41 months on CitizenShipper
16 completed shipments so far
Cancellation rate: 0% in the last 4 weeks.
Contract Name:

Small dog from Nappanee


Rating:

5/5




Date:

Dec 09, 2018


Route:

From Nappanee, IN to Hooper, UT


Distance:

1353 Miles


Comment:

OH MY GOSH! Brian and his wife are the MOST incredible people! I could not recommend their serviced more! Our puppy was coming from an Amish family, so had never encountered any type of vehicle and was super frightened of the drive. Brian kept him up near him so that the puppy could feel better. He even cuddled with out puppy at night and gave us a least twice daily reports on where they were and what was going on and how my puppy was reacting to everything. When they got here, he delivered the puppy, notes from the breeder. vaccination etc. We even had purchased a vest via Amazon so that our tiny Morkie would have a safe vest and had it delivered to their home. Brian when the extra mile and placed it on our baby. I'd love to have them for friends!
Contract Name:

Small dog from Denver


Rating:

5/5




Date:

Nov 29, 2018


Route:

From Denver, NC to , NY


Distance:

527 Miles


Comment:

I am so happy with my decision to go with Brian. It's always a little scary when doing new transactions online and being unsure if it's legit or not. Brian was very responsive, communicative, friendly and prompt. He let us know every step of the trip how they were doing, and made the entire experience so much easier on us. He provided literal door-to-door service (no easy thing when you go from NC to NY) and offered such a deal of a rate! I can't recommend him highly enough.
Contract Name:

Medium dog from Loudonville


Rating:

5/5




Date:

Nov 09, 2018


Route:

From Loudonville, OH to Allentown, PA


Distance:

354 Miles


Comment:

I had a very positive experience with Brian. He had my puppy's interest at heart and communicated very often. I knew exactly where he was at all times, and so I knew when to expect the delivery. I will definitely use this driver again. He was on time, kind and very responsive when I needed to make adjustments.
Contract Name:

Small dog from Summerville


Rating:

5/5




Date:

Nov 06, 2018


Route:

From Summerville, GA to Hillsboro, MO


Distance:

392 Miles


Comment:

Awesome service! Fast and dependable. Kept in contact the whole time. Definitely trust worthy. I will use again!
Contract Name:

Small dog from Huntingdon


Rating:

5/5




Date:

Oct 15, 2018


Route:

From Huntingdon, PA to New York, NY


Distance:

206 Miles


Comment:

Wow! Brian was beyond anything I expected. His service was absolutely spectacular and exceeded all of my expectations. This is the first time that i've used Citizenshipper and he has definitely made it an enjoyable, honest one. I would HIGHLY!! recommend anyone who needs any transporting done to use Brian. He's efficient with updates and prompt responses. I wouldn't have been able to get my toy poodle home without him. Thanks so much Brian!!! been such a great help to my family and I. We sincerely appreciate you.
Contract Name:

Medium dog from New York


Rating:

5/5




Date:

Oct 02, 2018


Route:

From New York, NY to Blythewood, SC


Distance:

598 Miles


Comment:

Brian did a great job, arrived and got her there on time. Had a great and safe set up for my pup. Sent me pictures along the way and was an excellent communicator. I will definitely be using him again in the future. If you're reading this Brian - thank you buddy! - Mike & Lyla
Contract Name:

Medium dog from Groton


Rating:

5/5




Date:

Jul 18, 2018


Route:

From Groton, CT to Myrtle Beach, SC


Distance:

642 Miles


Comment:
Contract Name:

Small dog from Williamsburg


Rating:

5/5




Date:

Feb 19, 2018


Route:

From Williamsburg, KY to Dalton, PA


Distance:

560 Miles


Comment:

They were great, you could tell he really cares for the animals. He stopped plenty of times and made sure the dog was comfortable the whole 15 hour trip. He updated us along the way with pictures and estimated times when they changed with weather and traffic. My dog was happy when he arrived, I could not have done a better job myself and would recommend Him and his wife to anyone who has reservations about a transporter.
Contract Name:

Small dog from


Rating:

5/5




Date:

Jan 04, 2018


Route:

From , NY to Charlotte, NC


Distance:

530 Miles


Comment:

A great experience for my first time using CitizenShipper. Brian was very professional and kept us up to date with our pup and his travel, arriving earlier than we expected was a great plus.
Contract Name:

Small dog from Ronks


Rating:

5/5




Date:

Dec 25, 2017


Route:

From Ronks, PA to Inman, SC


Distance:

471 Miles


Comment:

I highly recommend Brian. He picked up my puppy in Pennsylavania and delivered it to me in SC. Brian kept me updated during the day with where he was with my precious cargo not to mention making sure he was well taken care of with food, water breaks, and walks. I would definitely use him again.
Rating:

5/5




Date:

Dec 20, 2017


Comment:

Reliable Pet Services is now part of our certified driving team, offering you the most trusted and secure transportation available.
Experience:
I have been driving for different companies for 25 years. The past 5 years I've been doing this with my wife. My wife and I drive together and we love doing it.We have been on uship since May 2015 and have 100% rating.Since we have decided to make this a life long venture and we sometimes bring our children so we can teach them how to care for all fur babies. We only carry 4/5 pets at a time so we can give those pets the love and care they deserve.If you have a Extra Large Dog we will only carry your dog and MAYBE one tiny pup. Your loved ones will get our undivided attention. My wife and I are looking forward to helping you through this stressful time in anyway we can. Just because its cheap doesn't mean its better. The quality of life is what's important to my wife and I. Hope to hear from you soon. WE DO REQUIRE A 50% DEPOSIT TO SECURE TRANSPORT, THE BALANCE IS DUE AT OR BEFORE PICKUP. I can not travel until balance has been paid. This is a policy set in place by the USDA for insurance reasons and we uphold all USDA REGULATIONS.If we have not received payment at time of pickup we can not travel because our insurance only covers paid in full passengers. We accept PayPal,Venmo,Cash App and Google Pay. Please let me know which one you'd like to use so we can send you the correct link. If you cancel shipment within 24 hours of pick up or I am in route to pick up you will lose your deposit or payment. It's happened too many times when we are in route and I'm sorry for any inconvenience this may cause.
Vehicles:

We have a Dodge Grand Caravan with 80,000 miles , Jeep Liberty 4x4 with miles.

DBA:

Reliable Pet Services

EIN DOT:

474692751
Screening & Safety:
Email verified
Address verified
Phone verified
Background check
Drivers who join CitizenShipper are screened for a variety of criminal offenses and driving incidents. We utilize a reputable leader in screening called Single Source Services to perform our criminal background screening which includes national, county level and sex offender databases. The background screening we utilize is called the 'Discovery National'.
What we look for with the background screening:
No felonies in the past five years
No felonies in the last ten years involving theft, assault or violent crime
No DUI within the last five years
No patterns of misdemeanors in the past ten years relating to DUI's, theft, assault, or violent crimes.
No outstanding warrants for arrest
Does not show up in national sex offender registry
The background screening includes a residence trace and returns all names and addresses associated with a social security number, in addition to checking the alias(es) returned through the database and the sex offender data.
Based on the subject's name(s) and date of birth the data returned from the background screening are records from State Departments of Correction, State Record Repositories, County Courts, and sexual predator/violent offenders' databases from all 50 states, DC, Guam, and Puerto Rico. Although this search has great value, and the volumes and sources of data are increasing almost every day, it is not an FCRA compliant service. The data is not updated after being entered into the database and therefore records could be expunged, sealed, or verdicts could have been appealed.
While we believe that the Discovery National is a good foundational screening tool, it is not an exhaustive statewide search of records, and as such we cannot guarantee 100% effectiveness in screening candidates.
×