Reviews for Recon Pet Delivery in Kissimmee,FL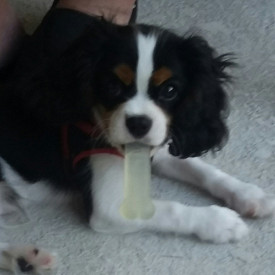 Recon Pet Delivery
Kissimmee, FL
based on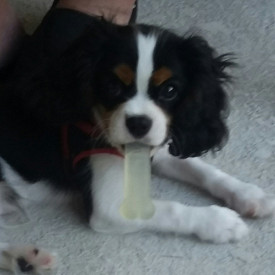 7 months on CitizenShipper
Cancellation rate: 0% in the last 4 weeks.
Contract Name:

Large dog from Fort Myers


Rating:

5/5




Date:

Feb 21, 2018


Route:

From Fort Myers, FL to East Providence, RI


Distance:

1214 Miles


Comment:

My dogs arrived safe and sound and ahead of schedule! John is a great guy and clearly LOVES what he does! Sent me text and photo updates from the road which made me feel a lot better since this was my first time using this kind of service! I can highly recommend him and would definitely use him again! He took care of my dogs like they were his own! Thank you!!!!!
Rating:

5/5




Date:

Feb 16, 2018


Comment:

Recon Pet Delivery is now part of our certified driving team, offering you the most trusted and secure transportation available.
Experience:
Here at Recon pet delivery, we take pride in making sure your pet arrives at their destination in a safe and timely manner. We consider your furry friends not just pets but a family member. We make weekly trips up and down the east coast every month. Along the way we make multiple stops for food, water a good stretch and you know what else. During the trip at some point the driver may require a break for rest or sleep. We want you to be assured that your pets will never be left unattended at any time what so ever. They will always be accompanied by the driver. We use pet friendly hotels or if its just a cat nap the driver will sleep in the vehicle with your pet. As for the driver, that would be me. My name is John and I have been driving almost my entire life. I have had my Class B Commercial driving license for 34 yrs with 0 accidents or infractions. That's right, a perfect driving record. I have delivered goods from Maine to Florida and everywhere in between. We hope you will consider us for the transportation of your loved ones because rest assured we love em too. We only ask a few things on your end. We require an up to date record of shots and rabies vaccination. We ask that your pet have a bath 24 hrs before pick up (free of ticks or fleas) Enough food for the trip and a blanket for the crate. We will provide water and crate. Payment can be made at delivery, cash only. We hope to see you and your little friends soon. Johnie B.
Vehicles:

Ford Explorer SUV

DBA:

Recon Pet Delivery
Screening & Safety:
Email verified
Address verified
Phone verified
Drivers who join CitizenShipper are screened for a variety of criminal offenses and driving incidents. We utilize a reputable leader in screening called Single Source Services to perform our criminal background screening which includes national, county level and sex offender databases. The background screening we utilize is called the 'Discovery National'.
What we look for with the background screening:
No felonies in the past five years
No felonies in the last ten years involving theft, assault or violent crime
No DUI within the last five years
No patterns of misdemeanors in the past ten years relating to DUI's, theft, assault, or violent crimes.
No outstanding warrants for arrest
Does not show up in national sex offender registry
The background screening includes a residence trace and returns all names and addresses associated with a social security number, in addition to checking the alias(es) returned through the database and the sex offender data.
Based on the subject's name(s) and date of birth the data returned from the background screening are records from State Departments of Correction, State Record Repositories, County Courts, and sexual predator/violent offenders' databases from all 50 states, DC, Guam, and Puerto Rico. Although this search has great value, and the volumes and sources of data are increasing almost every day, it is not an FCRA compliant service. The data is not updated after being entered into the database and therefore records could be expunged, sealed, or verdicts could have been appealed.
While we believe that the Discovery National is a good foundational screening tool, it is not an exhaustive statewide search of records, and as such we cannot guarantee 100% effectiveness in screening candidates.
×