Reviews for On Tyme Couriers in New Albany,IN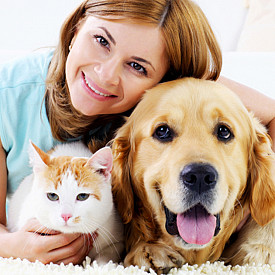 On Tyme Couriers
New Albany, IN
based on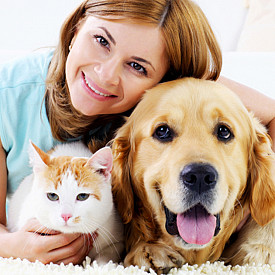 14 months on CitizenShipper
Cancellation rate: 0% in the last 4 weeks.
Contract Name:

Medium dog from Florence


Rating:

2/5




Date:

Oct 10, 2017


Route:

From Florence, KY to Phoenix, AZ


Distance:

1570 Miles


Comment:

Our pets arrived safely but miscommunication and timing were poor.
Contract Name:

Small dog from Crosby


Rating:

1/5




Date:

Oct 10, 2017


Route:

From Crosby, TX to Raleigh, NC


Distance:

1034 Miles


Comment:

do not use this guy very bad .he supost to pick up my dog in texas on monday 10/09/17 on the day never respond my calls or called me back at all i try to call him all day long and i got no respond back from him ,,DO NOT USE HIM
Contract Name:

Racing Bike from Des Moines


Rating:

1/5




Date:

Oct 08, 2017


Route:

From Des Moines, IA to Greensboro, NC


Distance:

828 Miles


Comment:

very bad experience
Contract Name:

Medium dog from Marietta


Rating:

2/5




Date:

Sep 20, 2017


Route:

From Marietta, GA to Sykesville, MD


Distance:

558 Miles


Comment:

Our dog arrived safely at his destination and was reported as happy. They are sweet people but the pick up and delivery scheduling & process was painful at best. Lack of communication and delay after delay for days left us hanging on the pickup end as well as the delivery end. I know stuff happens but the delays were beyond reasonable. In the end we paid full price because our dog did arrive safely. They are new at this so maybe there's opportunity for improvement.
Contract Name:

Small dog from Greenville


Rating:

5/5




Date:

Sep 16, 2017


Route:

From Greenville, SC to Fort Wayne, IN


Distance:

459 Miles


Comment:

We were in a terrible situation trying to get our little dog Louis home to Indiana from South Carolina . Thanks God for Kenn and Marsha !! The morning they were to leave , Louis had a medical emergency and couldn't leave as planned. They stayed overnight and waited on Louis to go to Vet to be looked at ! They were the nicest people and took such good care of our fur baby !! Sent us pictures during the trip and kept us updated . If you ever need a courier , this is the couple to call !!! Our family cannot thank them enough !!! ?????
Rating:

5/5




Date:

Sep 04, 2017


Comment:

On Tyme Couriers is now part of our certified driving team, offering you the most trusted and secure transportation available.
Experience:
I am so excited to have this opportunity to work with you.We specialize in pet transportation. Your fur baby will be pampered and spoiled all the way home. Safety always comes first. We are flexible and willing to do whatever every it takes to make all our clients completely happy. We want this experience to be as less stressful on not only for you but your precious cargo. I have been in logistic for over 20yrs and my wife is the biggest animal lover i have ever met. Plus all her years of management experience is great to have around. We are a door to door and turn-key service. Which means we provide the following: kennel, toys, food & water bowls, treats, water and of course lots of love. We take a lot pride in what we do and guarantee 100% customer satisfaction.
Vehicles:

2005 Dodge Caravan

DBA:

On Tyme Couriers
Screening & Safety:
Email verified
Address verified
Phone verified
Drivers who join CitizenShipper are screened for a variety of criminal offenses and driving incidents. We utilize a reputable leader in screening called Single Source Services to perform our criminal background screening which includes national, county level and sex offender databases. The background screening we utilize is called the 'Discovery National'.
What we look for with the background screening:
No felonies in the past five years
No felonies in the last ten years involving theft, assault or violent crime
No DUI within the last five years
No patterns of misdemeanors in the past ten years relating to DUI's, theft, assault, or violent crimes.
No outstanding warrants for arrest
Does not show up in national sex offender registry
The background screening includes a residence trace and returns all names and addresses associated with a social security number, in addition to checking the alias(es) returned through the database and the sex offender data.
Based on the subject's name(s) and date of birth the data returned from the background screening are records from State Departments of Correction, State Record Repositories, County Courts, and sexual predator/violent offenders' databases from all 50 states, DC, Guam, and Puerto Rico. Although this search has great value, and the volumes and sources of data are increasing almost every day, it is not an FCRA compliant service. The data is not updated after being entered into the database and therefore records could be expunged, sealed, or verdicts could have been appealed.
While we believe that the Discovery National is a good foundational screening tool, it is not an exhaustive statewide search of records, and as such we cannot guarantee 100% effectiveness in screening candidates.
×