Reviews for O-TOWN TO YO -TOWN DELIVERY in orlando,FL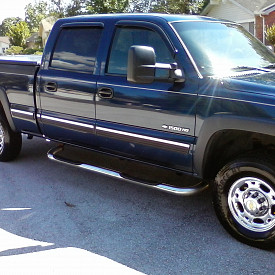 O-TOWN TO YO -TOWN DELIVERY
orlando, FL
based on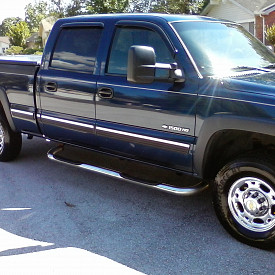 81 months on CitizenShipper
Cancellation rate: 0% in the last 4 weeks.
Rating:

5/5




Date:

Sep 22, 2018


Comment:

O-TOWN TO YO -TOWN DELIVERY is now part of our certified driving team, offering you the most trusted and secure transportation available.
Contract Name:

matt and box


Rating:

4.5/5




Date:

Jul 04, 2012


Route:

From Tampa, FL to Tallahassee, FL


Distance:

193 Miles


Comment:

I recently used curtis service with moving a mattress and boxspring from tampa to tallahassee. My experience with him was great he had great communication and even was nice enough to add extra items. His price was almost half of the cheapest I had been offered. He got to both locations without problem. And was hands on with moving the items into the house. I would definetly recommend him he did a spectacular job. Good looking out!
Contract Name:

Bedroom Furniture to WPB


Rating:

5/5




Date:

Jun 17, 2012


Route:

From St. Augustine, FL to West Palm Beach, FL


Distance:

221 Miles


Comment:

Curtis called and worked with my schedule. He followed up, confirmed they day before, showed up about 30 min early! Which was fantastic! (after moving so many times a mover that shows up early is a diamond in the rough!) He was able to move all of my furniture into his van and some boxes that we unable to fit into my car. He is extremely professional, has a phenomenal work ethic, and not only would I highly recommend him but I would use him again! I have high standards and appreciate a hard work ethic. Curtis went very much so ABOVE and beyond what needed to be done in order to make sure everything went smoothly! Absolute pleasure to work with!
Contract Name:

Barry's Furniture


Rating:

5/5




Date:

Feb 14, 2012


Route:

From Tallahassee, FL to Palm Bay, FL


Distance:

281 Miles


Comment:

Curtis was great! He was very flexible with the pick up and drop off times and quick to respond.
Experience:
I have experience in delivery services. I am open to hauling almost anything. I am in process of upgrading to be better provide transport services.
Vehicles:

2002 Chevy HD 6.0 liter

DBA:

O-TOWN TO YO -TOWN DELIVERY
Screening & Safety:
Email verified
Address verified
Phone verified
Drivers who join CitizenShipper are screened for a variety of criminal offenses and driving incidents. We utilize a reputable leader in screening called Single Source Services to perform our criminal background screening which includes national, county level and sex offender databases. The background screening we utilize is called the 'Discovery National'.
What we look for with the background screening:
No felonies in the past five years
No felonies in the last ten years involving theft, assault or violent crime
No DUI within the last five years
No patterns of misdemeanors in the past ten years relating to DUI's, theft, assault, or violent crimes.
No outstanding warrants for arrest
Does not show up in national sex offender registry
The background screening includes a residence trace and returns all names and addresses associated with a social security number, in addition to checking the alias(es) returned through the database and the sex offender data.
Based on the subject's name(s) and date of birth the data returned from the background screening are records from State Departments of Correction, State Record Repositories, County Courts, and sexual predator/violent offenders' databases from all 50 states, DC, Guam, and Puerto Rico. Although this search has great value, and the volumes and sources of data are increasing almost every day, it is not an FCRA compliant service. The data is not updated after being entered into the database and therefore records could be expunged, sealed, or verdicts could have been appealed.
While we believe that the Discovery National is a good foundational screening tool, it is not an exhaustive statewide search of records, and as such we cannot guarantee 100% effectiveness in screening candidates.
×