Reviews for David M in suitland,MD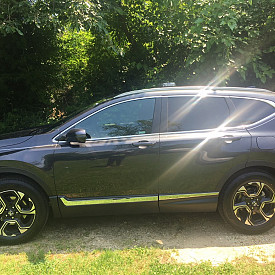 based on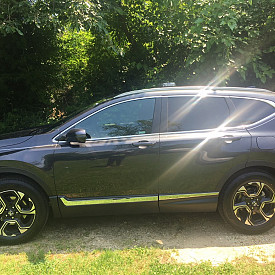 5 months on CitizenShipper
Cancellation rate: 0% in the last 4 weeks.
Contract Name:

Medium dog from Arlington


Rating:

5/5




Date:

Aug 19, 2018


Route:

From Arlington, VA to Siloam Springs, AR


Distance:

968 Miles


Comment:

pretty good driver
Contract Name:

Medium dog from Bel Air


Rating:

5/5




Date:

Jun 22, 2018


Route:

From Bel Air, MD to Jacksonville, AR


Distance:

928 Miles


Comment:

David was a great person to work with. He communicated with me the whole time on how my dog was doing, including pictures and was a day early. I would use him again.
Contract Name:

Small dog from Disputanta


Rating:

5/5




Date:

Jun 13, 2018


Route:

From Disputanta, VA to Spencer, MA


Distance:

448 Miles


Comment:

I would highly recommend using David for any type of transport job!!! Here's why: David and his brother John are amazing transporters!! They delivered my 2 great dane puppies from Virginia to Massachusetts and were very kind and caring to them. They stopped for breaks so the pups could walk around, eat, and drink. They are safe drivers and made my pups very comfortable in the back of their van. The communication between David and I was very easy as well. He allows you to text/ call his cell phone at any time and gives you updates on where he is and timely estimates. If something goes wrong, and the transportation is delayed, you are the first to know. I really appreciated David being so kind, caring, and informative when waiting for my pups to arrive. I was very nervous to hire someone I had not bet before to pick up 2 very precious and expensive puppies, but David made me feel very comfortable. It was reassuring getting the text messages and photos of my pups along the way. If I ever have to transport anything ever again, I will definitely use him again! Thank you so much again David!! YOU'RE THE BEST!! Keep up the good work and caring for our pets!! :)
Rating:

5/5




Date:

May 03, 2018


Comment:

David M is now part of our certified driving team, offering you the most trusted and secure transportation available.
Experience:
I started driving at age 14,received my first driver's licence at 16.Started driving for a living back in 2001.I drove pizza delivery vehicles,Taxis,Parts delivery vehicles,Uber and lately Roadside emergency vehicles. When handling precious live stock such as dogs and cats which I enjoy by the way,puppies and small dogs in particular,I like to stop every 3 hours to allow them to stretch out and little breaks,I do treat them with snacks & water as recommended by the shipper.I take great joy in handling my ''little passengers"by treating them with loving care,and allowing them to ride freely most of the time or in a crate.I provide disposable bowls to avoid any cross-contamination.Please let know if your pet is aggressive in advance. Should you be interested,kindle let me know so that I place by bid accordingly to earn your business as your driver.I do prefer cash upon delivery,but alo accept cash app,square cash,Venmo and paypal,Should you have any concerns or questions,reach out to me asas you can. Thanks David.
Vehicles:

2018 Honda Crv less than 166 Miles as of profile posting
Screening & Safety:
Email verified
Address verified
Phone verified
Drivers who join CitizenShipper are screened for a variety of criminal offenses and driving incidents. We utilize a reputable leader in screening called Single Source Services to perform our criminal background screening which includes national, county level and sex offender databases. The background screening we utilize is called the 'Discovery National'.
What we look for with the background screening:
No felonies in the past five years
No felonies in the last ten years involving theft, assault or violent crime
No DUI within the last five years
No patterns of misdemeanors in the past ten years relating to DUI's, theft, assault, or violent crimes.
No outstanding warrants for arrest
Does not show up in national sex offender registry
The background screening includes a residence trace and returns all names and addresses associated with a social security number, in addition to checking the alias(es) returned through the database and the sex offender data.
Based on the subject's name(s) and date of birth the data returned from the background screening are records from State Departments of Correction, State Record Repositories, County Courts, and sexual predator/violent offenders' databases from all 50 states, DC, Guam, and Puerto Rico. Although this search has great value, and the volumes and sources of data are increasing almost every day, it is not an FCRA compliant service. The data is not updated after being entered into the database and therefore records could be expunged, sealed, or verdicts could have been appealed.
While we believe that the Discovery National is a good foundational screening tool, it is not an exhaustive statewide search of records, and as such we cannot guarantee 100% effectiveness in screening candidates.
×