Reviews for CMA in newbury park,CA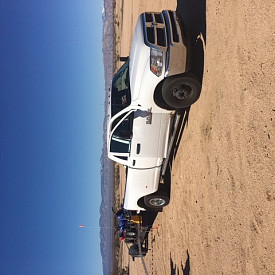 based on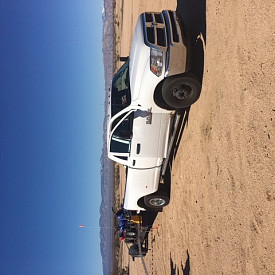 12 months on CitizenShipper
6 completed shipments so far
Cancellation rate: 0% in the last 4 weeks.
Contract Name:

Car bumpers


Rating:

1/5




Date:

Jun 11, 2018


Route:

From Naperville, IL to Long Beach, CA


Distance:

1718 Miles


Comment:

Driver never showed up. I was then told they could pick up at a later date, then they never responded back. Horrible service. If I could leave no stars I would.
Contract Name:

Power Boats from Morristown


Rating:

5/5




Date:

May 02, 2018


Route:

From Morristown, TN to Lake Oswego, OR


Distance:

2133 Miles


Comment:

The team from CMA undertook a cross the USA job with me. I had them pick up a boat in Tennessee and deliver it to Oregon. They in turn had a deliver prior in Oklahoma and got it with traveling the last 600 miles in horrid weather. Though they were behind schedule, they kept me updated and loaded the boat at 11pm on a Sunday night and got going back to the West Coast. The team was professional, knew what they were doing and safely delivered the boat to my driveway in Oregon 4 days later. I would highly recommend them based solely on their honest effort to get to me as safely as possible and then work hard to deliver within the contracted period. Highly recommended. - Chris Buhlmann Lake Oswego, OR
Contract Name:

Power Boats from Stockton


Rating:

5/5




Date:

Mar 21, 2018


Route:

From Stockton, CA to Apache Junction, AZ


Distance:

630 Miles


Comment:

Arthur did an amazing job went above and beyond communicated very well and even sent pictures to assure my load was safe
Contract Name:

Shipment from Lake Havasu City


Rating:

5/5




Date:

Jan 29, 2018


Route:

From Lake Havasu City, AZ to Los Angeles, CA


Distance:

227 Miles


Comment:

Pick up and delivery could not have been simpler, Arthur was a pleasure doing business with. Fast and Easy.
Contract Name:

Sail Boats from Rogers


Rating:

5/5




Date:

Jan 14, 2018


Route:

From Rogers, AR to Warren, NJ


Distance:

1093 Miles


Comment:

Arthur was very professional and went beyond what was required by securing all loose items and offering service to lubricate axles and fix wheels.
Contract Name:

Any Heavy Item from Westlake Village


Rating:

5/5




Date:

Dec 22, 2017


Route:

From Westlake Village, CA to Monrovia, CA


Distance:

48 Miles


Comment:

We really loved working with Arthur. He has an amazing customer service and his on time.
Contract Name:

Dirt Bike from Poway


Rating:

5/5




Date:

Sep 24, 2017


Route:

From Poway, CA to Tucson, AZ


Distance:

368 Miles


Comment:

Arther is an all around excellent transporter! I needed a motorcycle transported on short notice and he stepped up and delivered! His background in motocross was what I was looking for, as he expertly secured and delivered the bike on time and safely. He was a pleasure to speak with, flexible in the pick-up time & location, and communicated the whole way!
Rating:

5/5




Date:

Sep 22, 2017


Comment:

CMA is now part of our certified driving team, offering you the most trusted and secure transportation available.
Experience:
I have been transporting for uship for 8 years had many hauls with Boats, rv's, Tractors, cars, trucks, cycles, and odd items
Vehicles:

have a 2016 Dodge 3500 Dully Diesel with a 30 foot trailer

DBA:

CMA
Screening & Safety:
Email verified
Address verified
Phone verified
Background check
Drivers who join CitizenShipper are screened for a variety of criminal offenses and driving incidents. We utilize a reputable leader in screening called Single Source Services to perform our criminal background screening which includes national, county level and sex offender databases. The background screening we utilize is called the 'Discovery National'.
What we look for with the background screening:
No felonies in the past five years
No felonies in the last ten years involving theft, assault or violent crime
No DUI within the last five years
No patterns of misdemeanors in the past ten years relating to DUI's, theft, assault, or violent crimes.
No outstanding warrants for arrest
Does not show up in national sex offender registry
The background screening includes a residence trace and returns all names and addresses associated with a social security number, in addition to checking the alias(es) returned through the database and the sex offender data.
Based on the subject's name(s) and date of birth the data returned from the background screening are records from State Departments of Correction, State Record Repositories, County Courts, and sexual predator/violent offenders' databases from all 50 states, DC, Guam, and Puerto Rico. Although this search has great value, and the volumes and sources of data are increasing almost every day, it is not an FCRA compliant service. The data is not updated after being entered into the database and therefore records could be expunged, sealed, or verdicts could have been appealed.
While we believe that the Discovery National is a good foundational screening tool, it is not an exhaustive statewide search of records, and as such we cannot guarantee 100% effectiveness in screening candidates.
×