Reviews for Christy E in Powell,OH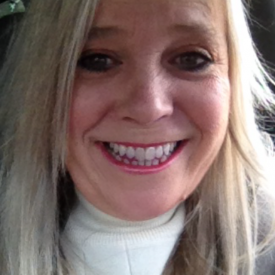 based on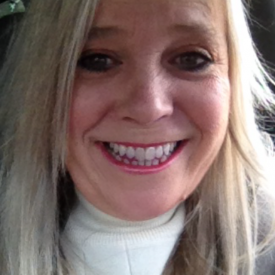 12 months on CitizenShipper
Cancellation rate: 0% in the last 4 weeks.
Contract Name:

Small dog from Pooler


Rating:

5/5




Date:

Oct 11, 2018


Route:

From Pooler, GA to Detroit, MI


Distance:

716 Miles


Comment:

If you are looking for a Pet Delivery service, you should definitely choose Christy! Christy is the absolute best, when I first contacted her about my fur babies she was the only service that contacted me right away. She answered all of my questions, she is professional and polite. I needed my dogs transported asap, and she accommodated me. She drove down to Georgia picked my boys up, took very good care of them. She fed them, took frequent potty and stretch breaks, took care of them like they were hers. As soon as she picked them up, she immediately got on the road, drove 14 hours straight and brought my boys home safe and sound. Thank you so much Christy, I really appreciate you taking care of my boys and transporting them. I will definitely recommend you and use your service again. Safe Travels!
Contract Name:

Medium dog from Mount Victory


Rating:

4/5




Date:

Sep 30, 2018


Route:

From Mount Victory, OH to Clarksville, TN


Distance:

348 Miles


Comment:
Contract Name:

Cats from Cincinnati


Rating:

5/5




Date:

Aug 24, 2018


Route:

From Cincinnati, OH to Fort Myers, FL


Distance:

889 Miles


Comment:

My wife's Facebook post: So we have all safely arrived in Florida at our new home. I wanted to share that we had the most amazing experience with our pet transport. My husband found her online through some site that connects people with transports. It was an individual lady who lives in the Columbus area. Very reasonably priced. We have 2 dogs and 4 cats and she set it up and basically let them roam around her vehicle and drive straight through to our new home in Ft. Myers. She was willing to stop as often as we wanted for the dogs and had litter boxes set up in the car for the cats. She sent me pictures of our animals throughout, along with updates as to how the animals were doing and where they were. It really helped ease the major anxiety I was having with allowing a complete stranger to take my 6 babies. She mostly transports animals to their forever homes, but was wonderful in transporting our 6 babies across the country. If you are ever in need of a pet transport, I would recommend Christy with Canine Carriage 100%.
Rating:

5/5




Date:

Oct 18, 2017


Comment:

Christy E is now part of our certified driving team, offering you the most trusted and secure transportation available.
Experience:
I love animals! Your precious Pet will ride in style in my Cadillac Escalade. I am a manufacturers rep and have traveled throughout the United States my entire adult life. My twins have grown and now I spend my time with my four-legged friends. You can trust your baby will arrive safely and will maybe be spoiled a little on the way.
Vehicles:

I drive a Cadillac Escalade with plenty of room for your pet.
Screening & Safety:
Email verified
Address verified
Phone verified
Background check
Drivers who join CitizenShipper are screened for a variety of criminal offenses and driving incidents. We utilize a reputable leader in screening called Single Source Services to perform our criminal background screening which includes national, county level and sex offender databases. The background screening we utilize is called the 'Discovery National'.
What we look for with the background screening:
No felonies in the past five years
No felonies in the last ten years involving theft, assault or violent crime
No DUI within the last five years
No patterns of misdemeanors in the past ten years relating to DUI's, theft, assault, or violent crimes.
No outstanding warrants for arrest
Does not show up in national sex offender registry
The background screening includes a residence trace and returns all names and addresses associated with a social security number, in addition to checking the alias(es) returned through the database and the sex offender data.
Based on the subject's name(s) and date of birth the data returned from the background screening are records from State Departments of Correction, State Record Repositories, County Courts, and sexual predator/violent offenders' databases from all 50 states, DC, Guam, and Puerto Rico. Although this search has great value, and the volumes and sources of data are increasing almost every day, it is not an FCRA compliant service. The data is not updated after being entered into the database and therefore records could be expunged, sealed, or verdicts could have been appealed.
While we believe that the Discovery National is a good foundational screening tool, it is not an exhaustive statewide search of records, and as such we cannot guarantee 100% effectiveness in screening candidates.
×