Reviews for Chad M in Bradenton,FL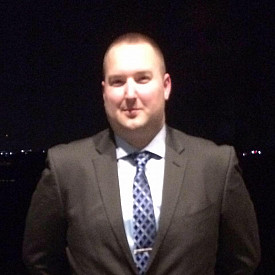 based on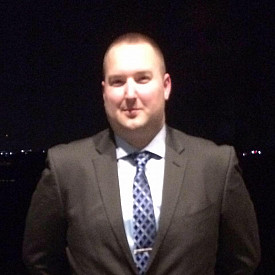 Cancellation rate: 0% in the last 4 weeks.
Contract Name:

Tool box


Rating:

1/5




Date:

Jul 10, 2018


Route:

From Allentown, PA to Nokomis, FL


Distance:

1014 Miles


Comment:

Did not have appropriate equipment for unloading and loading. Used personal ramp at pick up location with two other people helping. At drop of location did not have anything to unload my toolbox so he slid it down one motorcycle ramp and damaged toolbox significantly. Total cost of repairs will cost more then what I paid to have it shipped. Very inconsiderate human being. Would not use again nor would I recommend.
Contract Name:

Medium dog from Altamonte Springs


Rating:

5/5




Date:

Jun 27, 2018


Route:

From Altamonte Springs, FL to Norristown, PA


Distance:

864 Miles


Comment:

Beyond words. It tears me up every time I think about it. Luna is home and safe. Receiving the text/photo while she was in route eased my concerns. Chad was very nice and sweet you can see he enjoys and cares for the animals a very pleasant person. Best experience I will definitely recommend Chad to anyone who needs a pet transported. Thank You best wishes, Luna's family.
Rating:

5/5




Date:

Jun 18, 2018


Comment:

Chad M is now part of our certified driving team, offering you the most trusted and secure transportation available.
Experience:
I have driven professionally delivering equipment, computers, home theater gear, and party supplies/entertainment (moon bounces, obstacle courses, water slides, towing dunk tanks and rock walls). I have experience driving a wide range of vehicles as small as dirt bikes/motorcycles and as large as 26' box trucks while towing an almost equally long trailer (rock wall). My towing experience includes boats, jet skis, cars, SUVs, box trailers, open trailers, and a couple specialty trailers (dunk tank and rock wall). I also have experience with pets of various breeds (mostly dogs but also cats, birds, ferrets, rats, hamsters, rabbits, snakes, bearded dragons (and other reptiles) to name a few. I have many years of cross country driving experience starting before I even had my DL on 17hr family road trips with my learner's permit. I look forward to helping your cargo of choice arrive safely and swiftly.
Vehicles:

I have a number of vehicles at my disposal including a Tacoma (6,500lb tow capacity), Camry, and Suzuki V-Strom Adventure touring bike with 3-5 waterproof saddle/tail boxes/bags.
Screening & Safety:
Email verified
Address verified
Phone verified
Background check
Drivers who join CitizenShipper are screened for a variety of criminal offenses and driving incidents. We utilize a reputable leader in screening called Single Source Services to perform our criminal background screening which includes national, county level and sex offender databases. The background screening we utilize is called the 'Discovery National'.
What we look for with the background screening:
No felonies in the past five years
No felonies in the last ten years involving theft, assault or violent crime
No DUI within the last five years
No patterns of misdemeanors in the past ten years relating to DUI's, theft, assault, or violent crimes.
No outstanding warrants for arrest
Does not show up in national sex offender registry
The background screening includes a residence trace and returns all names and addresses associated with a social security number, in addition to checking the alias(es) returned through the database and the sex offender data.
Based on the subject's name(s) and date of birth the data returned from the background screening are records from State Departments of Correction, State Record Repositories, County Courts, and sexual predator/violent offenders' databases from all 50 states, DC, Guam, and Puerto Rico. Although this search has great value, and the volumes and sources of data are increasing almost every day, it is not an FCRA compliant service. The data is not updated after being entered into the database and therefore records could be expunged, sealed, or verdicts could have been appealed.
While we believe that the Discovery National is a good foundational screening tool, it is not an exhaustive statewide search of records, and as such we cannot guarantee 100% effectiveness in screening candidates.
×