Reviews for Breezie A in Pewaukee,WI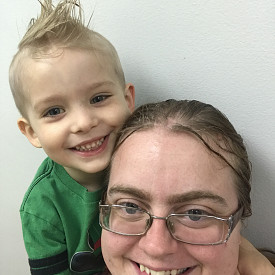 based on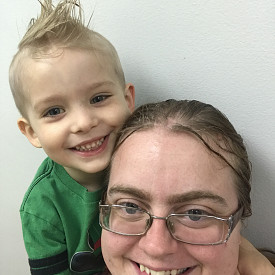 13 months on CitizenShipper
5 completed shipments so far
Contract Name:

1 Bedroom Apartment from Milwaukee


Rating:

5/5




Date:

Jun 03, 2018


Route:

From Milwaukee, WI to Mesa, AZ


Distance:

1448 Miles


Comment:

It has almost been a month since Breezie has helped me moved to my new home and all I can say is thank you. If you want work done and someone to rely on this is your person. Rather than treating you like a customer she'll treat you as a friend! I would truly contact her again if I were to move again :)
Contract Name:

Large dog from Austin


Rating:

4/5




Date:

May 30, 2018


Route:

From Austin, TX to Chicago, IL


Distance:

972 Miles


Comment:

Breezie transported my one year old Lab from Austin to Chicago. She was friendly and responsive and he arrived safe and sound. I am just taking a star off as 1. The pick-up time was off by about 4 hours (though they do travel with a baby and I was kept informed of the delay at all times) 2. There was a few days delay in getting the initial acknowledgement after paying the booking amount I would have done a 4.5 if the system allowed it.. Thank you Breezie
Contract Name:

Cats from Mesa


Rating:

5/5




Date:

Apr 15, 2018


Route:

From Mesa, AZ to Greene, IA


Distance:

1209 Miles


Comment:

A big thanks to Breezie for getting my cat Henry to Iowa, leaving me some very precious time during a hectic move. Pick-up and drop-off were as easy as could be, and the price was quite reasonable. Highly recommended by both of us!
Contract Name:

Small dog from Jasonville


Rating:

5/5




Date:

Apr 10, 2018


Route:

From Jasonville, IN to Greer, SC


Distance:

401 Miles


Comment:

Breezie did an Amazing job transporting my new puppy. She followed the breeders recommendation in transport. she kept me updated the entire trip with pictures and videos. I would definitely recommend her to transport your special friends! Still Thankful today for her great and caring service. Trip Indiana to South Carolina.
Contract Name:

Large dog from Dodgeville


Rating:

5/5




Date:

Jul 16, 2017


Route:

From Dodgeville, WI to McKinney, TX


Distance:

763 Miles


Comment:

Breezie,, was great, she would keep the family updated with pictures of Sadie, and updates on where they were in their travels. Would recommend anyone to get her. Very good and reliable.
Rating:

5/5




Date:

Jul 14, 2017


Comment:

Breezie A is now part of our certified driving team, offering you the most trusted and secure transportation available.
Experience:
Been driving, with my husband doing hotshots and various delivery companies for a combined 25+ years. Drive locally for Lyft. Also most recently have begun traveling for my work as a medium, so I'm happy to help transport for people along the way. I am generally flexible on times/costs, as I do this mostly to help people and travel around. I usually price my quotes just to cover my expenses. I love animals of all kinds and can transport them with it without kennel, whichever you prefer. Our goal this year is to take our little guy to every state, so that he will be able to say he has seen every continental state before he turns five! So your business helps fund this and make it a reality! :)
Vehicles:

Have a 2006 Grand Caravan with towing package. Pets can be kenneled or can sit on the leather seats, whichever you prefer. We usually haul one pet at a time and never more than three at any time.
Screening & Safety:
Email verified
Address verified
Phone verified
Background check
Drivers who join CitizenShipper are screened for a variety of criminal offenses and driving incidents. We utilize a reputable leader in screening called Single Source Services to perform our criminal background screening which includes national, county level and sex offender databases. The background screening we utilize is called the 'Discovery National'.
What we look for with the background screening:
No felonies in the past five years
No felonies in the last ten years involving theft, assault or violent crime
No DUI within the last five years
No patterns of misdemeanors in the past ten years relating to DUI's, theft, assault, or violent crimes.
No outstanding warrants for arrest
Does not show up in national sex offender registry
The background screening includes a residence trace and returns all names and addresses associated with a social security number, in addition to checking the alias(es) returned through the database and the sex offender data.
Based on the subject's name(s) and date of birth the data returned from the background screening are records from State Departments of Correction, State Record Repositories, County Courts, and sexual predator/violent offenders' databases from all 50 states, DC, Guam, and Puerto Rico. Although this search has great value, and the volumes and sources of data are increasing almost every day, it is not an FCRA compliant service. The data is not updated after being entered into the database and therefore records could be expunged, sealed, or verdicts could have been appealed.
While we believe that the Discovery National is a good foundational screening tool, it is not an exhaustive statewide search of records, and as such we cannot guarantee 100% effectiveness in screening candidates.
×