Reviews for Ben and Kim's Shipping Express in Frederick,OK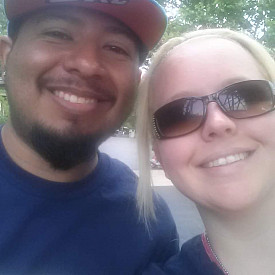 Ben and Kim's Shipping Express
Frederick, OK
based on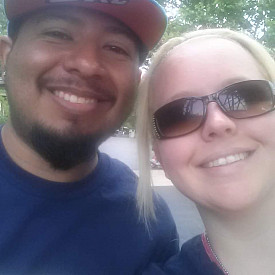 13 months on CitizenShipper
Cancellation rate: 0% in the last 4 weeks.
Contract Name:

Large dog from Fort Worth


Rating:

5/5




Date:

Sep 04, 2017


Route:

From Fort Worth, TX to Pendleton, OR


Distance:

1445 Miles


Comment:

Ben's service was beyond amazing. Ben picked up my Doberman from Fort Worth, Tx and got him to me in Eastern Washington. I never had too ask Ben how the trip was going, or if my pet was doing alright. From the beginning Ben did an amazing job of communicating with me, letting me know how my dog was doing, and even took pictures along the way. Because of Ben's overall service, I would use this site again, and I definitely trust Ben, and would hands down use him if I ever needed to transport my dogs again. Thank you Ben, you're awesome!!! -Vorel
Contract Name:

Cats from Andalusia


Rating:

5/5




Date:

Aug 28, 2017


Route:

From Andalusia, AL to Edmond, OK


Distance:

705 Miles


Comment:

Ben and Kim's Shipping Express are the best ! Very professional and dedicated. Take excellent care of your pet. I highly recommend them, and would not hesitate to use them again .
Contract Name:

Small dog from Weatherford


Rating:

5/5




Date:

Aug 27, 2017


Route:

From Weatherford, TX to Kingman, AZ


Distance:

948 Miles


Comment:

Ben and Kim were wonderful to work with. They did exactly what they told me they'd do and were very professional and friendly. My pup arrived in good shape without being traumatized. I was very impressed and will definitely hire them again and will recommend them to anyone wanting to transport a young pup. Very reasonable price too!
Contract Name:

Small dog from Waco


Rating:

5/5




Date:

Aug 20, 2017


Route:

From Waco, TX to Middletown, OH


Distance:

901 Miles


Comment:

Absolutely awesome service. Picked up pup when he said, communicated thru out the process,before during and after. Highly recommend there services to anyone.
Rating:

5/5




Date:

Aug 18, 2017


Comment:

Ben and Kim's Shipping Express is now part of our certified driving team, offering you the most trusted and secure transportation available.
Experience:
I have not had any driving citations in well over 9 plus years, I do obey the traffic laws respectively as they should be, I am always in full awareness and always driving defensively for the safety of myself,my family, and other drivers. I am entering as a rookie driver/shipper for this company and I know it'll be a rough start. But I am confident I will meet every costumers satisfactory and expectations as your new shipper. But it will all start with you to give me an opportunity to serve you with my services. I only accept Cash,Money Orders,or PayPal. No Checks or Cashiers Check. I do have references if needed.
Vehicles:

2016 Jeep Compass, 2016 Chevy Cruze, 2003 Mecury Mountaineer/Suv.

DBA:

Ben and Kim's Shipping Express
Screening & Safety:
Email verified
Address verified
Phone verified
Drivers who join CitizenShipper are screened for a variety of criminal offenses and driving incidents. We utilize a reputable leader in screening called Single Source Services to perform our criminal background screening which includes national, county level and sex offender databases. The background screening we utilize is called the 'Discovery National'.
What we look for with the background screening:
No felonies in the past five years
No felonies in the last ten years involving theft, assault or violent crime
No DUI within the last five years
No patterns of misdemeanors in the past ten years relating to DUI's, theft, assault, or violent crimes.
No outstanding warrants for arrest
Does not show up in national sex offender registry
The background screening includes a residence trace and returns all names and addresses associated with a social security number, in addition to checking the alias(es) returned through the database and the sex offender data.
Based on the subject's name(s) and date of birth the data returned from the background screening are records from State Departments of Correction, State Record Repositories, County Courts, and sexual predator/violent offenders' databases from all 50 states, DC, Guam, and Puerto Rico. Although this search has great value, and the volumes and sources of data are increasing almost every day, it is not an FCRA compliant service. The data is not updated after being entered into the database and therefore records could be expunged, sealed, or verdicts could have been appealed.
While we believe that the Discovery National is a good foundational screening tool, it is not an exhaustive statewide search of records, and as such we cannot guarantee 100% effectiveness in screening candidates.
×