Reviews for APL Transportation & Logistics LLC in Spring Hill,FL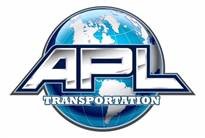 APL Transportation & Logistics LLC
Spring Hill, FL
based on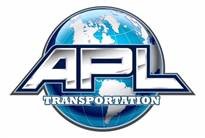 5 months on CitizenShipper
Cancellation rate: 0% in the last 4 weeks.
Contract Name:

Cars and SUVs from Stafford


Rating:

5/5




Date:

Jun 27, 2018


Route:

From Stafford, VA to Plano, TX


Distance:

1144 Miles


Comment:

Very pleased with APL's service. Gary went above and beyond the "call of duty" in assuring that our cars were shipped safely. The courier/driver was excellent and we were able to communicate during transport. Thank you APL, Active Force Trucking, Citizen Shipper, and especially Gary for a job well done sir! Well done!!
Contract Name:

3-Wheeler from Passaic


Rating:

5/5




Date:

Jun 09, 2018


Route:

From Passaic, NJ to Kingman, AZ


Distance:

2180 Miles


Comment:

My experience with APL started upon receiving and. Accepting a great shipping quote to pick up my recently Purchased Honda Goldwing 1500 Trike in New York and shipping it to me in Arizona. My entire experience was dealing with the same person who I dealt with upon accepting the bid right up until the day it was delivered. His name is Louis Kennedy. One of the things that impressed me very much was that whenever I called with a question, Louis was always available to talk with me, he had given me his personal cell phone. When the delivery date was getting quite close, APL implemented a new computer program that allowed me to find out exactly where my trike was in fact it was delivered a day earlier than originally expected. Needless to say, that made me very happy. and I would definitely use APL and Citizen shipper again and do highly recommend their services. Sorry I wasn't able to attach pictures but just imagine the most beautiful candy red Goldwing trike with lots of chrome you have ever seen .... that's mine. Thanks APL all the drivers and Louis Kennedy for all of your help! Regards, Ken Frasard / Arizona
Rating:

5/5




Date:

Mar 27, 2018


Comment:

APL Transportation & Logistics LLC is now part of our certified driving team, offering you the most trusted and secure transportation available.
Experience:
APL Transportation & Logistics is your premier transportation provider servicing the all your transportation needs nationwide. Whether Less Than Truckload (LTL) or Truckload (TL), we are able to provide both temperatures controlled and dry van services OD and Specialized transport, Autos and Motorcycles throughout the continental US. Smart Shipping begins with you, the customer. Our Nationwide LTL program is designed to provide you with options and the comfort of knowing your product will arrive at your customer when and how you intended it to. You can rest easy knowing that your shipment is in trusted hands. Over 50 combined years as transportation specialist's, moving motorcycles is what we also do We are a Premiere Motorcycle Shipper. We ship your Motorcycle using our White Glove Service, We do not treat motorcycles like any of our other shipments. They are a special case, and our methods for handling can be distinguished immediately at loading. During travel, your motorcycle will be safely contained. Our drivers use a customized ramped Pallet that we designed and utilized exclusively for motorcycles. It allows us to position the wheels of each vehicle and secure it at multiple points for optimum safety. You will receive a pre-call 24 hours prior to pick up and delivery. Pick up will take 7-10 days from booking and delivery is 14-17 days from pick up. (all Dates Unless Guaranteed is purchased are Flexible Depending on Current Transportation Conditions) We thank you in advance for the opportunity to quote you on your shipment. Don't be fooled by the others, there is only one true safe method of transporting your Motorcycle, and we have been in this business combined for over 50 years. We started back in 1991 and have come across every shipping situation there is and we always find a solution. You can rest assured when Choosing APL we have the years and knowledge you need. Were not new at this we don't guess and our agents are as experienced as we are we do not let inexperience stand in your way why should you.
Vehicles:

Vast Network of equipment.

DBA:

APL Transportation & Logistics LLC

US DOT:

3122812

EIN DOT:

825010347
Screening & Safety:
Email verified
Address verified
Phone verified
Background check
Drivers who join CitizenShipper are screened for a variety of criminal offenses and driving incidents. We utilize a reputable leader in screening called Single Source Services to perform our criminal background screening which includes national, county level and sex offender databases. The background screening we utilize is called the 'Discovery National'.
What we look for with the background screening:
No felonies in the past five years
No felonies in the last ten years involving theft, assault or violent crime
No DUI within the last five years
No patterns of misdemeanors in the past ten years relating to DUI's, theft, assault, or violent crimes.
No outstanding warrants for arrest
Does not show up in national sex offender registry
The background screening includes a residence trace and returns all names and addresses associated with a social security number, in addition to checking the alias(es) returned through the database and the sex offender data.
Based on the subject's name(s) and date of birth the data returned from the background screening are records from State Departments of Correction, State Record Repositories, County Courts, and sexual predator/violent offenders' databases from all 50 states, DC, Guam, and Puerto Rico. Although this search has great value, and the volumes and sources of data are increasing almost every day, it is not an FCRA compliant service. The data is not updated after being entered into the database and therefore records could be expunged, sealed, or verdicts could have been appealed.
While we believe that the Discovery National is a good foundational screening tool, it is not an exhaustive statewide search of records, and as such we cannot guarantee 100% effectiveness in screening candidates.
×