Reviews for Annabelles Banananas; the greatest in Savannah,GA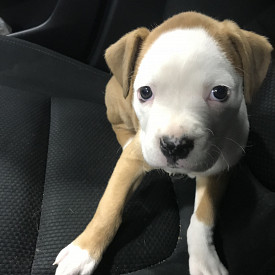 Annabelles Banananas; the greatest
Savannah, GA
based on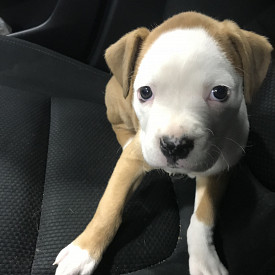 9 months on CitizenShipper
Cancellation rate: 0% in the last 4 weeks.
Contract Name:

Large dog from Barstow


Rating:

1/5




Date:

Feb 14, 2018


Route:

From Barstow, CA to Blythewood, SC


Distance:

2043 Miles


Comment:

We do not recommend using them as a transport for your pet. They told us they would pick our dog up on Monday to have her transported. They never communicated well with me I had to constantly text them...they asked for 25% of the payment and we paid them because they said that they had been taken advantage of before...when I spoke with John on the phone I told him that we were a military family and advised him that we had been taken advantage of as well and he assured me that he would not do this well he lied. Apparently the John took ill according to his girlfriend Miranda. She told me that she would refund our money back but when myself or my wife try to contact them they do not answer our call or text messages. I feel like we have been scammed out of our hard earned money and all we wanted to do was have our dog transported back... I would like any other military family to know not to use them because they are not reliable.
Contract Name:

Large dog from Duluth


Rating:

5/5




Date:

Jan 21, 2018


Route:

From Duluth, GA to Kansas City, MO


Distance:

678 Miles


Comment:

John was prompt and dependable. He got my puppy to my aunt safely. He kept in touch with me throughout the trip and helped make a very emotional event less emotional. I would use him to transport my fur babies anytime.
Contract Name:

Small dog from Milledgeville


Rating:

5/5




Date:

Jan 10, 2018


Route:

From Milledgeville, GA to Dobson, NC


Distance:

268 Miles


Comment:

Very kind, kept me posted, and delivered Evie safe and sound.
Rating:

5/5




Date:

Dec 29, 2017


Comment:

Annabelles Banananas; the greatest is now part of our certified driving team, offering you the most trusted and secure transportation available.
Experience:
I'm 26 years old and I've been a delivery driver since age 16 when I was first legally permitted to take myself on the road. I initially started as a furniture delivery and installation expert*. I performed interstate deliveries of items ranging from 50-500 lbs to homes throughout GA, FL, and SC. From I delivered ultrasound equipment and machines to hospitals across the greater southeast. As far as Texas to the west, and Virginia to the north. At times the merchandise I was transporting would of been valued at 10-100k with no accidents or broken equipment during my whole tenure with the company. References are available for all of these fore mentioned occupations. As a added bonus of my prior experience I did drive 1000 miles to rescue a pit bull from the Outer Banks in N.C. to keep it from being abandoned during Hurricane Irma as well as have driven a 1000 lb treadmill from Savannah GA to Gulfport Mississippi in one day each. I have been a personal driver for a model to help with a mutually beneficial engagement. My trips as her chauffeur took us from Atlanta to Sante Fe NM all the way to New York City and back. I have any answers for any questions you might have.
Vehicles:

A 2017 Toyota Corrola LE is my primary vehicle, a dodge caravan for larger shipments, yet I have access to larger vans and trucks if the trip calls for it.

DBA:

Annabelles Banananas; the greatest
Screening & Safety:
Email verified
Address verified
Phone verified
Background check
Drivers who join CitizenShipper are screened for a variety of criminal offenses and driving incidents. We utilize a reputable leader in screening called Single Source Services to perform our criminal background screening which includes national, county level and sex offender databases. The background screening we utilize is called the 'Discovery National'.
What we look for with the background screening:
No felonies in the past five years
No felonies in the last ten years involving theft, assault or violent crime
No DUI within the last five years
No patterns of misdemeanors in the past ten years relating to DUI's, theft, assault, or violent crimes.
No outstanding warrants for arrest
Does not show up in national sex offender registry
The background screening includes a residence trace and returns all names and addresses associated with a social security number, in addition to checking the alias(es) returned through the database and the sex offender data.
Based on the subject's name(s) and date of birth the data returned from the background screening are records from State Departments of Correction, State Record Repositories, County Courts, and sexual predator/violent offenders' databases from all 50 states, DC, Guam, and Puerto Rico. Although this search has great value, and the volumes and sources of data are increasing almost every day, it is not an FCRA compliant service. The data is not updated after being entered into the database and therefore records could be expunged, sealed, or verdicts could have been appealed.
While we believe that the Discovery National is a good foundational screening tool, it is not an exhaustive statewide search of records, and as such we cannot guarantee 100% effectiveness in screening candidates.
×