Reviews for Alan M in Buffalo,NY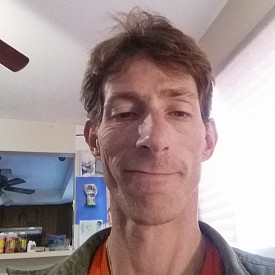 based on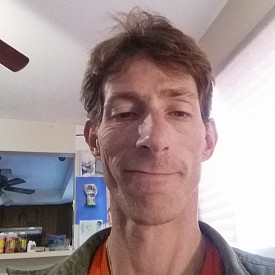 16 months on CitizenShipper
7 completed shipments so far
5 cancelled shipments
Contract Name:

Small dog from San Antonio


Rating:

5/5




Date:

Feb 25, 2018


Route:

From San Antonio, TX to Centreville, VA


Distance:

1363 Miles


Comment:

Alan was great! He transported a dog and cat for us for a move. He ran into some delays here and there but none of those were his fault and he maintained good communication throughout. He was traveling with his young son for the trip (who seemed to really enjoy both pets). All in all, both Alan (and his son) were very kind and helpful and I'd recommend hiring him :)
Contract Name:

Medium dog from Grand Island


Rating:

1/5




Date:

Aug 29, 2017


Route:

From Grand Island, NY to Riverview, FL


Distance:

1064 Miles


Comment:

He never showed up to pick our shipment. Gave him 2 chances over 2 days. He would be in contact to set up the pickup but then when it was time to pickup the shipment he went radio silent. Also the company Citizen Shipper was radio silent during most of my ordeal. The lack of phone support is very disappointing when you have a real time issue. The email response time is 24-48 business hours so at 8 hour workdays they have 6 full days to respond. Very poor experience overall.
Contract Name:

Cats from Cortlandt


Rating:

1/5




Date:

Aug 07, 2017


Route:

From Cortlandt, NY to Angier, NC


Distance:

477 Miles


Comment:

He never showed up! NO explanation, NO text, NO calls! NO ONE CANCELLED ALAN M.
Contract Name:

Small dog from Lake City


Rating:

5/5




Date:

Jul 26, 2017


Route:

From Lake City, FL to Buffalo, NY


Distance:

915 Miles


Comment:

I felt at ease with Alan right off the bat! As soon as we met and after speaking with him,I could really tell that he's an animal lover like myself and that he really enjoyed what he does. I found that I could rely on him for prompt responses to all of my questions and concerns via regular texts and pictures of my 8 week old puppy,Rosy. I realize that driving long distances especially interstate travel can be quite exhausting and there oftentimes are unexpected delays such as traffic and accidents etc. I felt Alan was upfront about destination time and he was sure to inform me of his progress and any delays he was experiencing,which weren't anything major anyhow. My main concern was having everyone arrive safely and soundly. My puppy arrived happy and healthy and honestly there's really no price I can place on that-thank you Alan! I would highly recommend him as your pet courier,you seriously won't regret it!
Contract Name:

Small dog from Black Mountain


Rating:

5/5




Date:

Jun 13, 2017


Route:

From Black Mountain, NC to Huntingtown, MD


Distance:

375 Miles


Comment:

Alan picked up my Mother in law's small dog from NC and brought him to MD. Kept in touch after booking, called the night before to confirm. Called and texted his progress during the drive. I will definitely use him again and highly recommend.
Contract Name:

Medium dog from Baltimore


Rating:

5/5




Date:

May 28, 2017


Route:

From Baltimore, MD to Lake Worth, FL


Distance:

903 Miles


Comment:

Alan brought our dog from Baltimore, MD safely to us in South Florida. He kept us reassured and stayed in constant communication. Alan also sent us pictures of our dog frolicking in the grass at a rest stop ????. Alan is going to have a successful pet courie business. I highly recommend him and we will be using Alan again!
Contract Name:

Large dog from Fort Lauderdale


Rating:

5/5




Date:

Apr 30, 2017


Route:

From Fort Lauderdale, FL to Rochester, NY


Distance:

1185 Miles


Comment:

Alan is a professional , very punctual , communicative, kept me and receiver informed throughout the whole trip (1406 miles), took great care of my dog,, he has the perfect attitude .I highly recommend him
Contract Name:

Large dog from Binghamton


Rating:

5/5




Date:

Apr 29, 2017


Route:

From Binghamton, NY to Palm Bay, FL


Distance:

1003 Miles


Comment:

Great communication, and got my shipment here saftly would use again and recommend to any one great job Alan
Contract Name:

Small dog from Stoutsville


Rating:

5/5




Date:

Apr 15, 2017


Route:

From Stoutsville, MO to Buffalo, NY


Distance:

720 Miles


Comment:

Very communicative throughout the whole trip and truly cared about our pup. Thanks Alan!
Rating:

5/5




Date:

Apr 12, 2017


Comment:

Alan M is now part of our certified driving team, offering you the most trusted and secure transportation available.
Experience:
I have been driving since I was 16 years old, grew up on a farm can drive anything. No points on my license I am now 45
Vehicles:

I use rental cars monthly, for this in case a breakdown or accident I will have the vehicle replaced and reach my destination. Plus unlimited miles. I have personal insurance plus I get extra thru the rental company.
Screening & Safety:
Email verified
Address verified
Phone verified
Background check
Drivers who join CitizenShipper are screened for a variety of criminal offenses and driving incidents. We utilize a reputable leader in screening called Single Source Services to perform our criminal background screening which includes national, county level and sex offender databases. The background screening we utilize is called the 'Discovery National'.
What we look for with the background screening:
No felonies in the past five years
No felonies in the last ten years involving theft, assault or violent crime
No DUI within the last five years
No patterns of misdemeanors in the past ten years relating to DUI's, theft, assault, or violent crimes.
No outstanding warrants for arrest
Does not show up in national sex offender registry
The background screening includes a residence trace and returns all names and addresses associated with a social security number, in addition to checking the alias(es) returned through the database and the sex offender data.
Based on the subject's name(s) and date of birth the data returned from the background screening are records from State Departments of Correction, State Record Repositories, County Courts, and sexual predator/violent offenders' databases from all 50 states, DC, Guam, and Puerto Rico. Although this search has great value, and the volumes and sources of data are increasing almost every day, it is not an FCRA compliant service. The data is not updated after being entered into the database and therefore records could be expunged, sealed, or verdicts could have been appealed.
While we believe that the Discovery National is a good foundational screening tool, it is not an exhaustive statewide search of records, and as such we cannot guarantee 100% effectiveness in screening candidates.
×