Reviews for 1ST CHOICE TRANSPORT SERVICE,LLC. in FORT MYERS,FL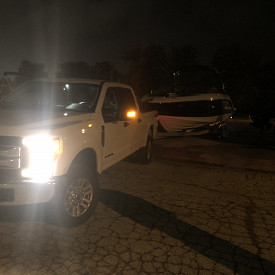 1ST CHOICE TRANSPORT SERVICE,LLC.
FORT MYERS, FL
based on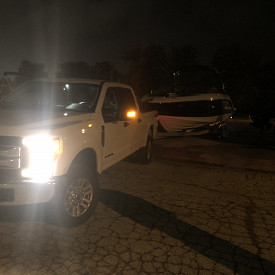 6 completed shipments so far
2 cancelled shipments
Contract Name:

Power Boats from Stockton


Rating:

5/5




Date:

Jul 23, 2018


Route:

From Stockton, CA to Whitehall, MI


Distance:

1856 Miles


Comment:

Made everything easy and my boat was delivered quicker than expected
Contract Name:

Shipment from Sacramento


Rating:

5/5




Date:

Jul 02, 2018


Route:

From Sacramento, CA to Monroe, NC


Distance:

2255 Miles


Comment:

Justin was very professional and communicative during the entire process of moving my custom hovercraft from California to North Carolina. He was on time for both pick up and delivery. I highly recommend him.
Contract Name:

Power Boats from Green Bay


Rating:

5/5




Date:

Jun 20, 2018


Route:

From Green Bay, WI to Quakertown, PA


Distance:

703 Miles


Comment:

Yes boat came fast I was very pleased
Contract Name:

Power Boats from Pewaukee


Rating:

5/5




Date:

Jun 11, 2018


Route:

From Pewaukee, WI to Santa Rosa, CA


Distance:

1821 Miles


Comment:

We received our boat this afternoon. Justin and Michelle were great. I had talked to them a couple weeks ago about delivering our boat from Wisconsin to California. We agreed on a date for delivery as we were going to be gone. They picked up the boat on the day that we had scheduled. On their travels we received several updates as to where they were and status on the delivery. They did not have any issues or trouble on the way here. We received our boat in excellent condition. I would use this team and refer them for future deliveries It was a new experience for this type of delivery and it could not have been any better.
Contract Name:

Power Boats from Miami


Rating:

5/5




Date:

Jun 07, 2018


Route:

From Miami, FL to Richmond, VA


Distance:

840 Miles


Comment:

Very professional and friendly from pickup to delivery. Kept me up-to-date during the entire haul. I would highly recommend 1st Choice Transport to anyone.
Contract Name:

Shipment from Berlin


Rating:

5/5




Date:

Jun 05, 2018


Route:

From Berlin, MD to Beaver Dam, WI


Distance:

794 Miles


Comment:

I cannot find enough accolades that so justice dor the auperb service Justin provided .....communication was superb schedule was maintained any questions were clarified immediately very happy with this experience I recommend Justin to anyone
Rating:

5/5




Date:

May 24, 2018


Comment:

1ST CHOICE TRANSPORT SERVICE,LLC. is now part of our certified driving team, offering you the most trusted and secure transportation available.
Experience:
I have 4 years in the towing & transport industry,from towing wrecked cars , transport of high end vehicles,boats,motorcycles and oversize loads. And have decided to start up my own business with the customer service skills,experience and knowledge I have learned over the years to be able to do it myself. And I will not pass your shipment off to another carrier and you could rest secure that you would be dealing with me directly.Either you are looking for your boat to be towed on the trailer you or provide,or use of  our trailer we will provide. I'm  able to handle any size boat up to 13,000 on our trailer. Due to the fact that I'm a owner-operator & have 4 other owner-operators leased  onto 1st Choice Transport Service,llc. our expenses remain low which ensures you the best competitive rates including all necessary permits and escorts as required by law for every state. ? Our  equipment will provide you with peace of mind from pickup to delivery. All trucks are 2017 or newer  and carry 3 trailers that can handle up 36ft  boats  not to exceed 13,000lbs. ensuring reliability and safety. You can be confident that the highest quality service and care will be exercised while transporting your cargo.
Vehicles:

4- 2017 Ford F-250 Super Duty (3) 36 ft Heavy Duty Triple Axle Boat Trailer (weight limit 13,000 lbs) 1- 2006 Ford Expedition 4x4 (Weight Limit 7000lbs.) Rates: $1.15 loaded Miles (0-4000lbs.) $1.25 per loaded miles (lbs) $1.50 up per loaded miles (lbs.)

DBA:

1ST CHOICE TRANSPORT SERVICE,LLC.

US DOT:

3137089

EIN DOT:

830559176
Screening & Safety:
Email verified
Address verified
Phone verified
Background check
Drivers who join CitizenShipper are screened for a variety of criminal offenses and driving incidents. We utilize a reputable leader in screening called Single Source Services to perform our criminal background screening which includes national, county level and sex offender databases. The background screening we utilize is called the 'Discovery National'.
What we look for with the background screening:
No felonies in the past five years
No felonies in the last ten years involving theft, assault or violent crime
No DUI within the last five years
No patterns of misdemeanors in the past ten years relating to DUI's, theft, assault, or violent crimes.
No outstanding warrants for arrest
Does not show up in national sex offender registry
The background screening includes a residence trace and returns all names and addresses associated with a social security number, in addition to checking the alias(es) returned through the database and the sex offender data.
Based on the subject's name(s) and date of birth the data returned from the background screening are records from State Departments of Correction, State Record Repositories, County Courts, and sexual predator/violent offenders' databases from all 50 states, DC, Guam, and Puerto Rico. Although this search has great value, and the volumes and sources of data are increasing almost every day, it is not an FCRA compliant service. The data is not updated after being entered into the database and therefore records could be expunged, sealed, or verdicts could have been appealed.
While we believe that the Discovery National is a good foundational screening tool, it is not an exhaustive statewide search of records, and as such we cannot guarantee 100% effectiveness in screening candidates.
×